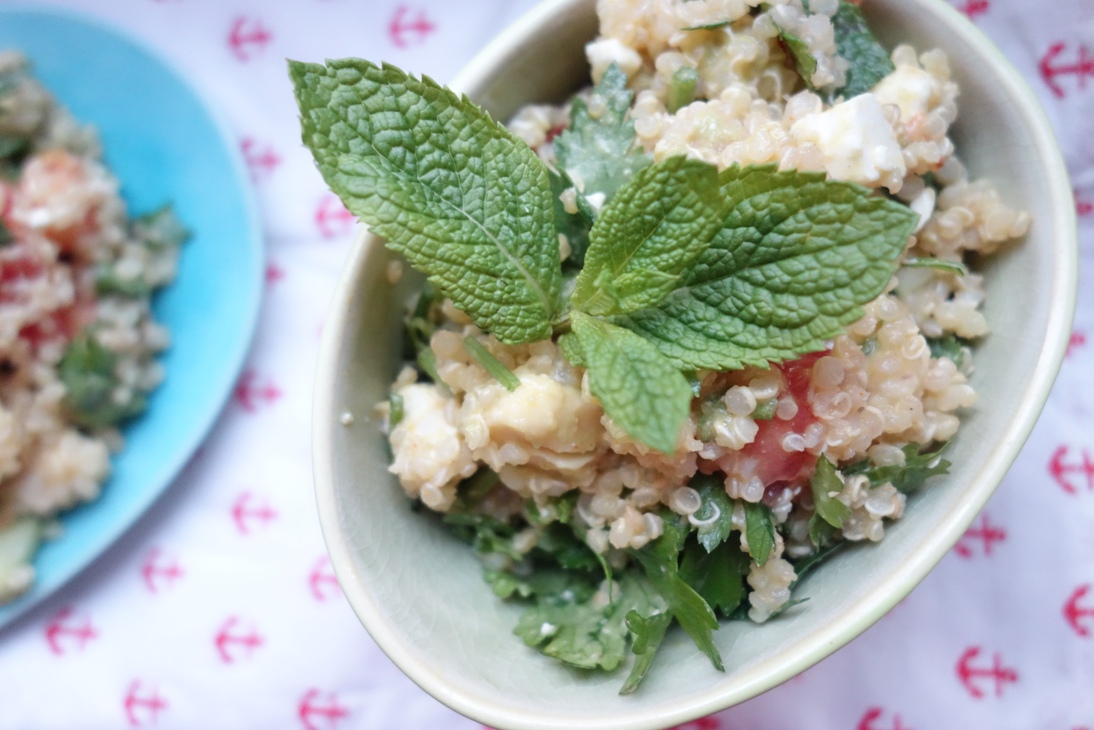 Quinoa is an awesome food I first tried during my travels in Australia. My host mom served it to me in a salad with lots of herbs, tomatoes and spices and it really made my taste buds dance. From this experience, I created a delicious recipe for a Quinoa salad that I could honestly eat each and every day.
Coming from the South of America, where it has been a crucial staple food for centuries, Quinoa is one of the highest plant-based sources of protein. It contains nine essential amino acids as well as magnesium, manganese (an anti-oxidant), and plenty of vitamins. It is an incredibly versatile food as you can prepare it as a savory meal or a sweet treat, eat it plain or convert it to countless other dishes. Quinoa is also gluten-free and thus easily digestible for people with a gluten malabsorption. If you are looking for a new base for salads, here comes the ultimate recipe, which I am happy to share with you.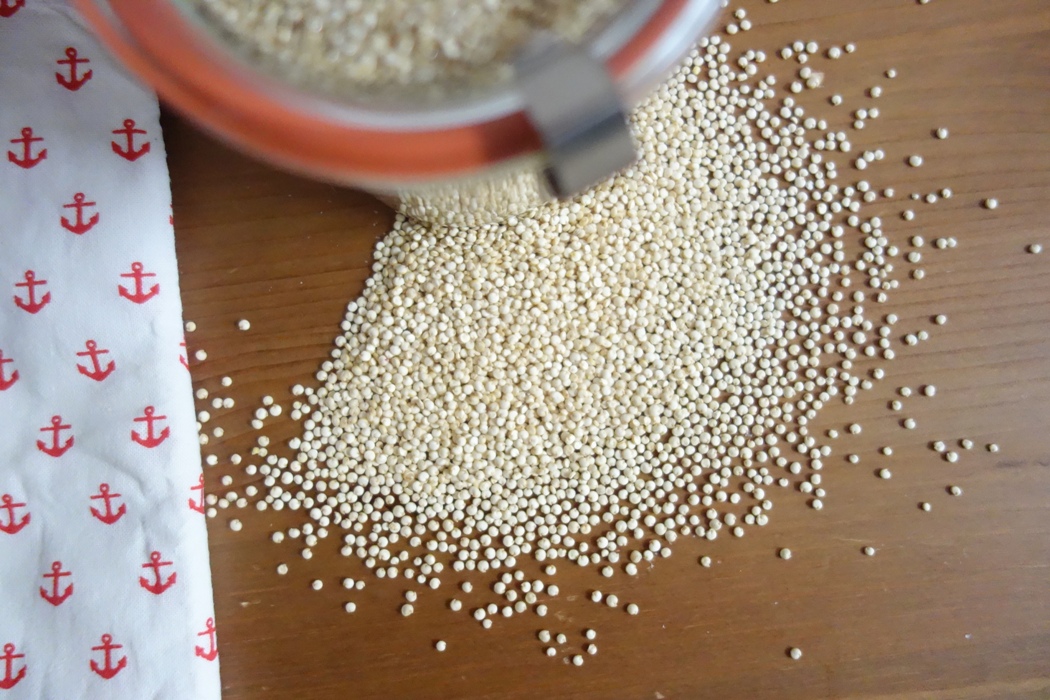 Ingredients:
300 g Quinoa (white or red)
100 g tomatoes
1 Lebanese cucumber
100 g organic feta cheese
1 avocado
a handful of fresh parsley
a handful of fresh coriander
a handful of fresh mint
4 Tbsp. olive oil
juice of 1 lemon
1 Tbsp. tahini (sesame paste)
pinch of salt and pepper
½ tsp. cumin
½ tsp. turmeric
½ tsp. cayenne pepper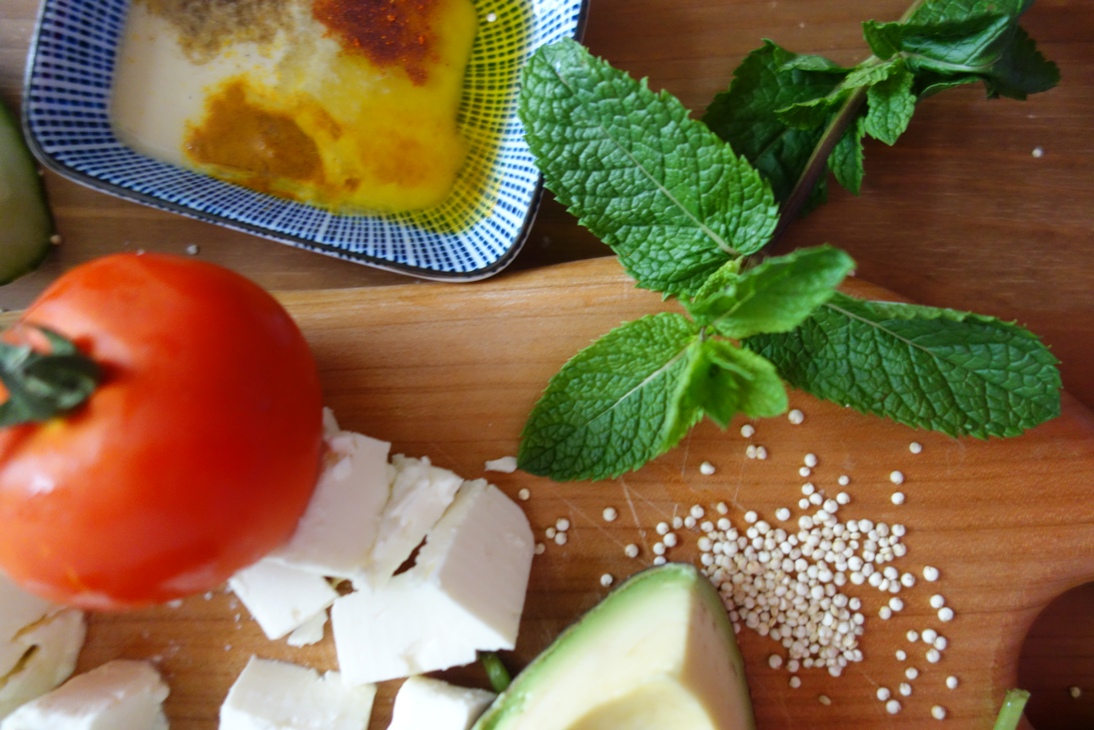 First, cook the quinoa for around twenty minutes or until the seeds appear translucent. Let it cool down for a couple of hours, then chop some tomatoes, cucumbers, feta cheese (or any other cheese), avocado, parsley, coriander, mint, and other fresh herbs. Mix everything together with the quinoa in a large bowl. Combine the ingredients for the dressing (olive oil, lemon juice, tahini, and spices) in a small bottle or container and stir well. Pour the dressing over the salad and stir.
Out comes a wonderfully healthy and delicious salad with a lot of nutrients that will fill you up and make you feel great knowing that you've put some really good food in your body. The salad stays good for about two days, but remember that the amount of nutrients decreases with each passing day, so make sure you eat it fresh. If you have some leftover, share it with your loved ones – they will surely ask for more and eventually beg for the recipe.