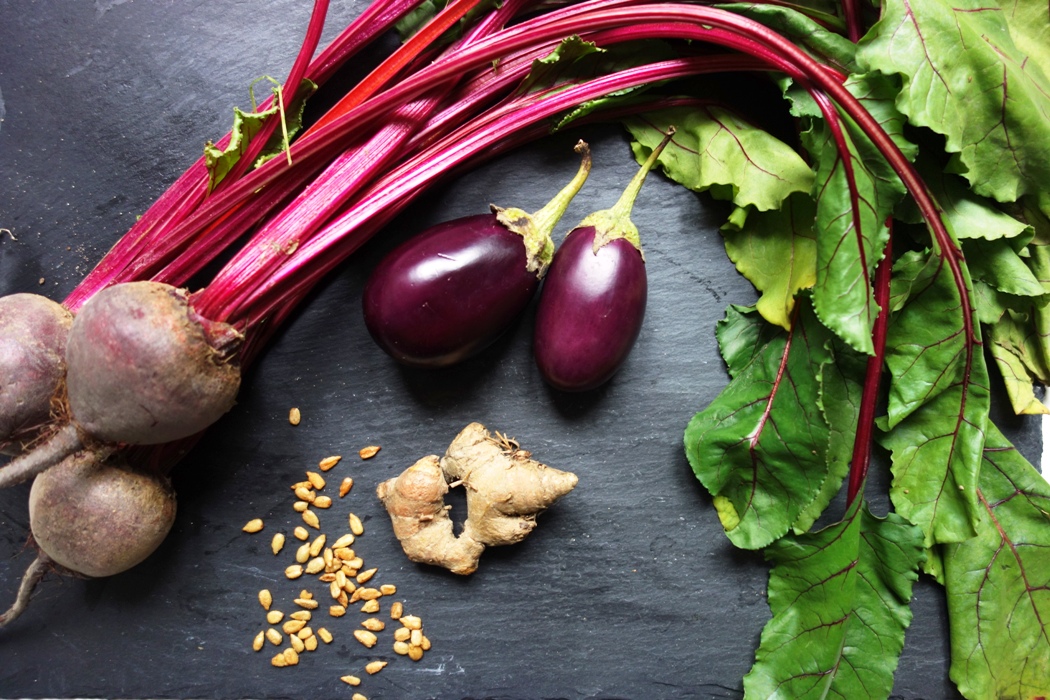 I won't lie – changing your diet and attitude towards food is not easy. Discipline, determination and a genuine wish to do so are imperative for true change. But I can assure you that the process of changing your habits will get easier from day to day and that it will be well worth the effort!
Fortunately, there has been a massive shift in society towards a healthier and more sustainable lifestyle, especially in mid Europe. For instance, vegan diets have left behind their underdog image and attracted many people to live a plant-based, natural diet, while many health food and organic stores have sprung up. The interest in learning where food comes from, especially meat and vegetables, has risen remarkably. This is due to a growing amount of individuals having developed a certain consciousness about food and especially its origins. The fact that healthy food has become more accessible thanks to the increasing demand makes it also attractive for many people to change their diet.
However, there are still plenty of opportunities to keep an unhealthy way of eating. You can find countless colorful and bright packages of processed and preserved foods on supermarket shelves and fast food chains still offer unhealthy grab-and-go foods full of trans-fats, bad carbohydrates, and sugars. However, the change does not happen in a restaurant or a supermarket. It happens in your mind and this is what makes it so hard. If you are determined to change your lifestyle and your diet, you have to learn to ignore the unhealthy options out there. Bear in mind that every change needs time and that you will gradually adjust to alternative forms of buying groceries and eating foods. It sure will become easier over time, since your taste buds will readjust to unprocessed food. As time goes by you will soon realize that eating healthily has at once become a habit.
I want to share some tips and tricks with you on how to change your eating habits and become a healthier person.
Instead of crossing the unhealthy items off your shopping list, I suggest adding the healthy foods and put them first on your list. The reason for doing it this way is that banning things and creating a black list is less effective and will have a negative impact on your mood, as you will feel as if something has been taken from you. And losses never feel good. Whereas, adding good foods to your list and focusing on them first will enlarge your universe of grocery shopping and you will feel even more free and motivated to try out new foods. It is absolutely okay if a little piece of chocolate you crave so much (as a chocolate addict, I totally understand) finds a way into your shopping cart but you can always opt for dark chocolate or pure chocolate with as little unnatural ingredients, like sugar and preservatives, as possible. Consider it as a much healthier choice that will not leave you feeling "robbed" from your comfort foods.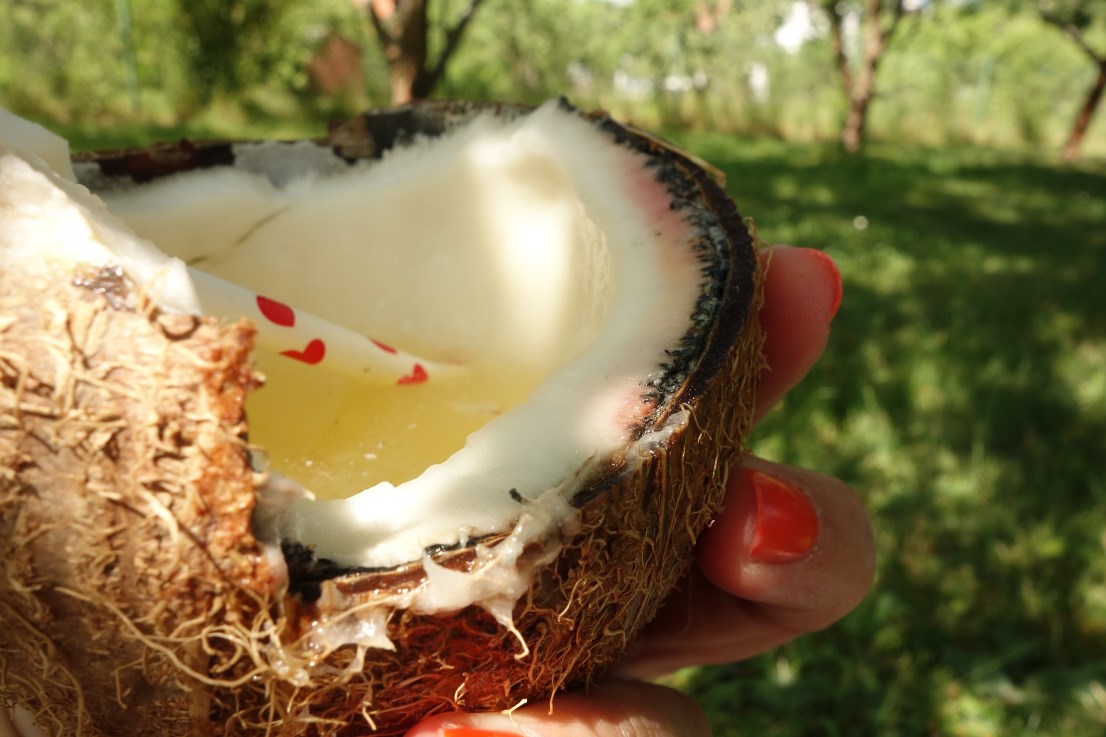 Being organized is another essential tool for changing your eating habits. If there is nothing good stocked in your pantry and fridge, you are more likely to fall back to old habits and just grab a sandwich, burger, or pizza when you feel hungry. Stock your kitchen with healthy foods, which you can always turn to, even when you are busy. I recommend stocking healthy grains, such as brown rice, quinoa, and buckwheat and have some vegetables at home that don't go bad quickly, such as sweet potatoes, onions, and other root veggies. Canned vegetables also last very long and can be used for making delicious pasta sauces (canned tomatoes) or hummus (canned chickpeas). Legumes are also very healthy, as they are high in protein. You can make wonderful meals in a short amount of time with them, such as an Indian Dal (red lentils), a pea mash (green peas), and all sorts of other dishes. The options are plenty and incredibly versatile, so make sure you don't run out of good things that last long. Next to the fresh stuff. Organize yourself to have easy access to fruits, vegetables, fish, and meat. I personally love the farmers market but if I am busy, a generic supermarket will do as I can get organic produce there, too. Luckily, my nearest supermarket is open until midnight, therefore I basically have no excuse to not eat fresh food. If you know that you will have a busy day and won't be able to get to the grocery store, plan your days ahead of time so that you can buy your ingredients one or two days beforehand. There are also plenty of shops delivering fresh food to your door, so if you are really busy, maybe this is an option to look into.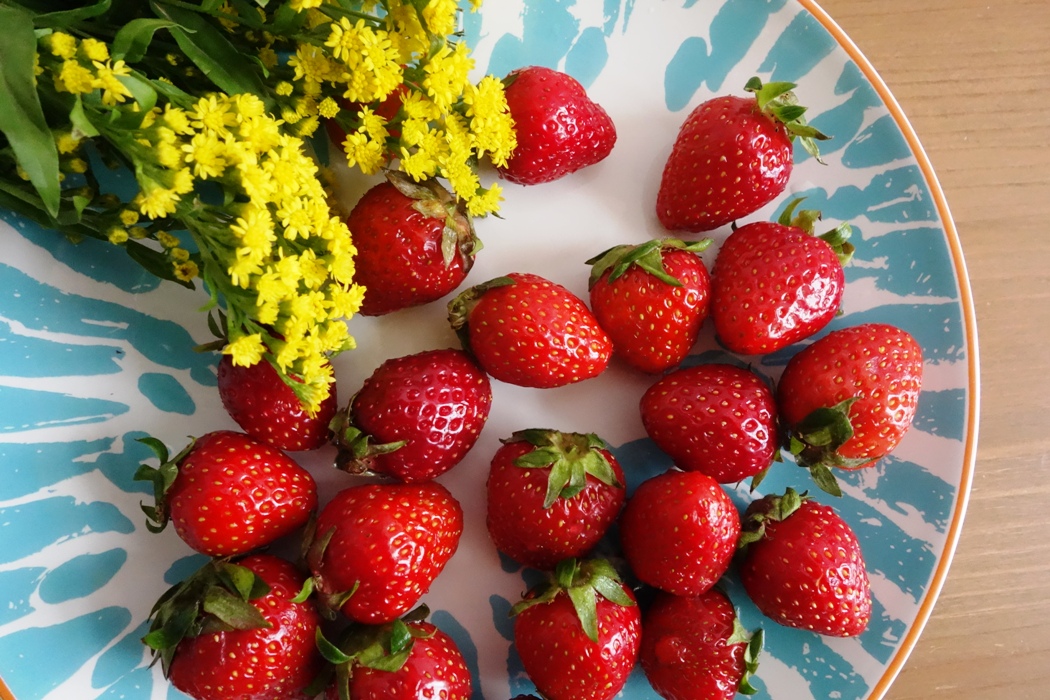 My last advice is that an open mind can do miracles. Whenever we travel, we tend to be more open to unfamiliar meals. Even though we have never eaten longkong (a Thai fruit), elk meat, or jambalaya (a Creole dish) before, we are keen to try it out and enjoy the unfamiliar taste explosions when travelling. We even feel somewhat special when we find ourselves strolling over local markets in other countries and buying things we usually would not buy. We should take this open-mindedness and inspirations from our travels back home as a permanent souvenir and use them when we shop for groceries. Whenever there is a new recipe with unknown ingredients – go ahead and try it! Only because you are used to eating certain things and avoiding others, doesn't mean that you can't change. In fact, changing your habits is all about being open and flexible. Trying out different fruits, vegetables, grains, fish, and meat will broaden your horizon and you might even find a new favorite food (as it happens to me quite often). There are so many interesting, healthy, nutritious and versatile foods out there that we won't ever be bored but only inspired! Don't be afraid of the unknown and you will soon meet explosive tastes, interesting scents, and exotic dishes from all around the world while in the long run achieving your goal to change your habits to a new healthy lifestyle!