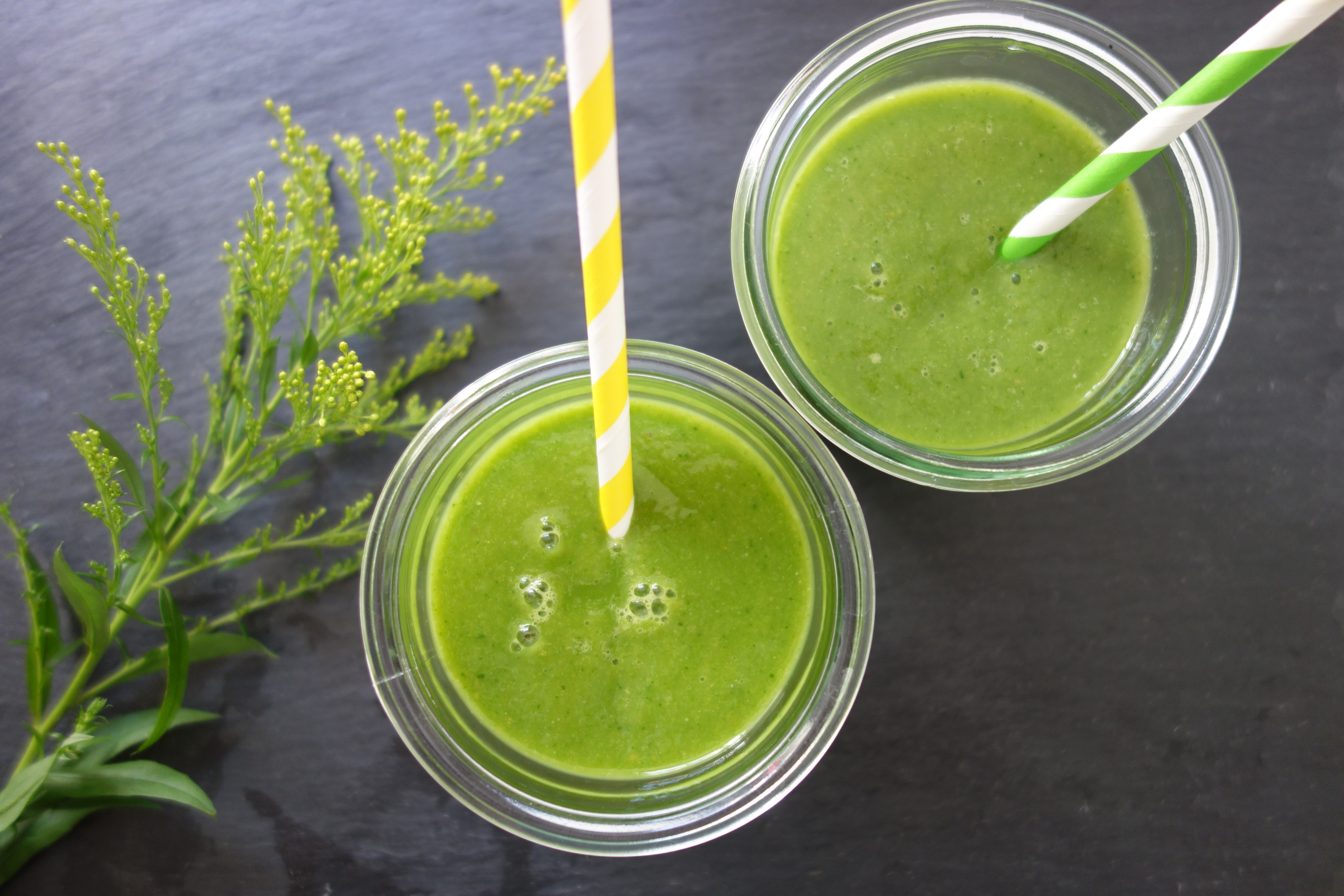 Green smoothies rock every diet – period. They are amazingly healthy, easy and quick to make and taste delicious. With so many different recipes for green smoothies it's sometimes hard to find the right one if you are new to them. I will share my favorite recipe for a light green smoothie with you, as it's perfect for people who are not yet familiar with the veggie taste in a drink. Believe me – I wasn't either in the beginning, but once I figured out how to make them taste amazing, I simply can't get enough of them.
The base for a green smoothie are naturally the green vegetables. Spinach and kale are perfect for this purpose, as they are easy to blend up thanks to their soft texture. I also love to add avocado, as it is rich in healthy fats and will make the smoothie creamier and greener. Fruits follow the lead – the key is to use sweet fruits to take away the strong veggie taste and instead deliver a mellow taste to the smoothie. Bananas and mangoes are among the best options here, as they are very sweet and have a great texture to make the smoothie a creamy one. A bit of fresh lemon or lime juice will add a great tangy taste. You can also get very creative with the liquids. Water is perfectly fine, but you will get a great result when adding any type of milk, depending on your preference. I like to add nut milks, such as almond milk, cashew milk, or macadamia milk. Coconut water is also a great way to liquefy the smoothie and it will deliver some extra nutrients.
You can always upgrade your smoothie with superfoods like chia seeds, maca or moringa powder, or any type of plant protein powder. The same goes for fresh herbs like mint, basil, coriander or whatever else you like.
Here is my recipe for a deliciously creamy and nutrition-dense green smoothie for beginners:
a handful of spinach leaves
½ avocado
a handful of fresh mint leaves
a little piece of cucumber
a little piece of fresh ginger
½ banana (try frozen)
½ mango or papaya
juice of ½ a lemon
½ pear (optional)
1 tsp. maca powder (optional)
water (amount depends on your preferred degree of liquidity)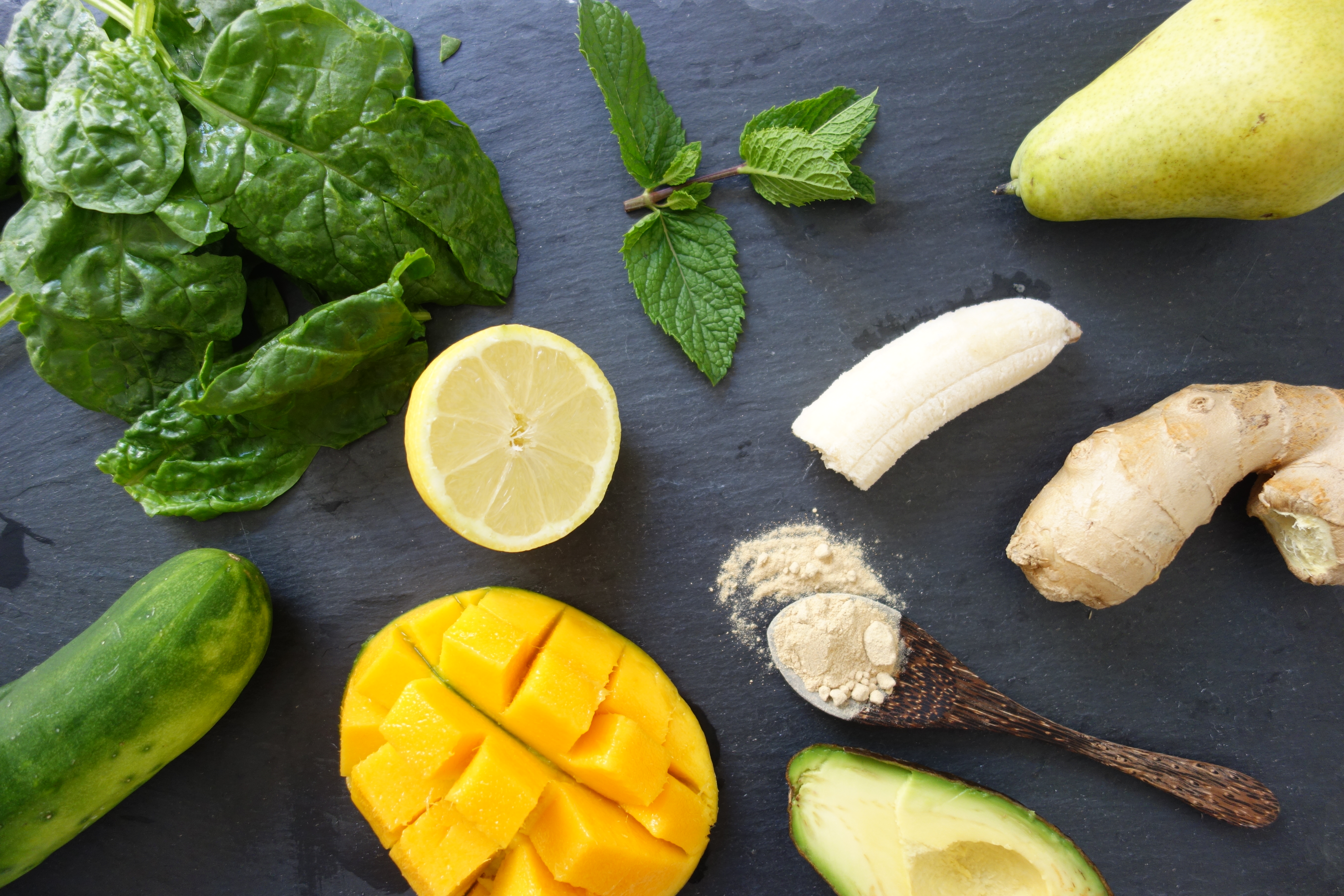 Place all the ingredients in a blender, blend until smooth, and enjoy.