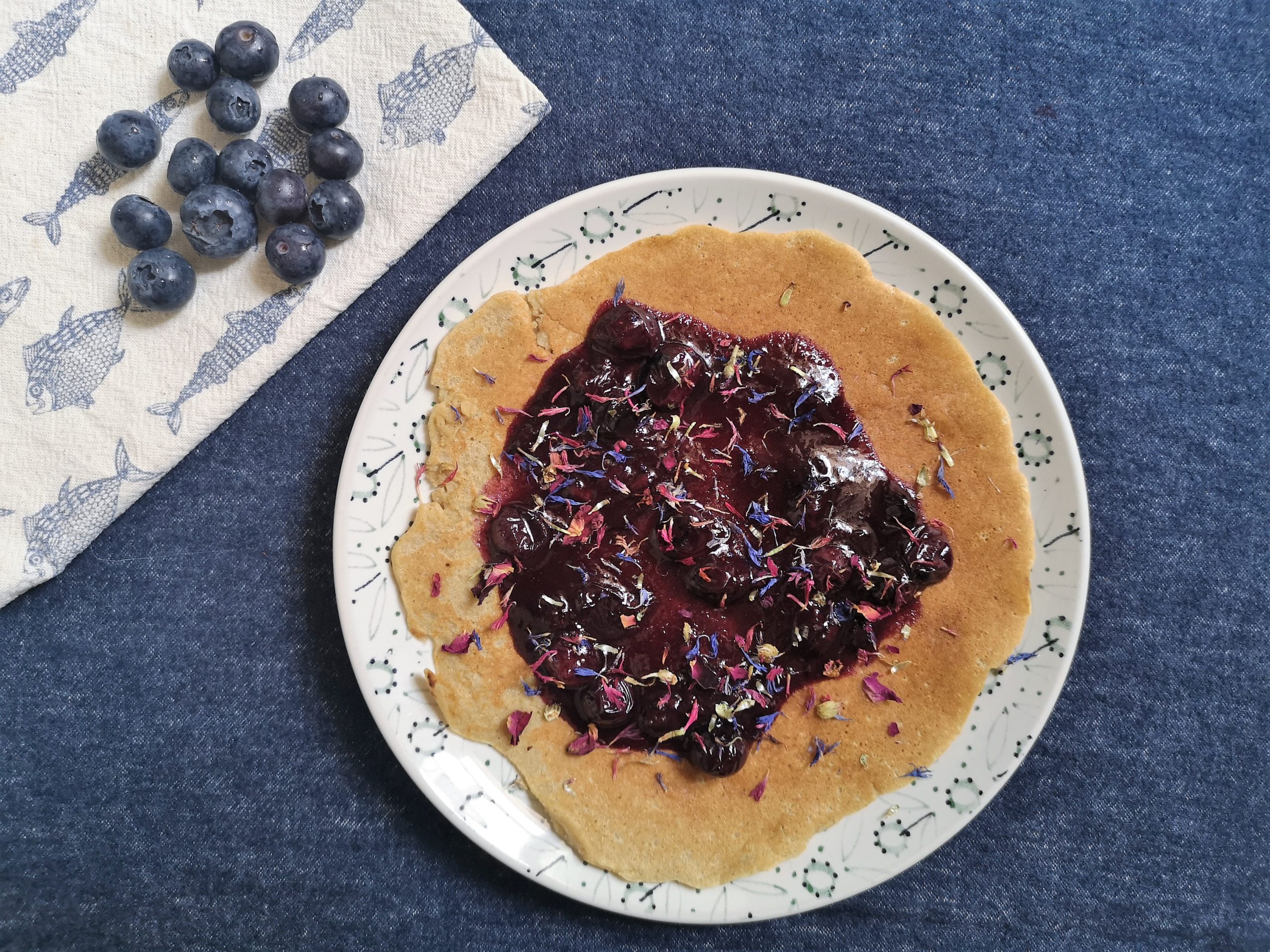 There truly is such a thing called soul food and I am a huge fan of feeding our souls good things only. One of my go-to soul foods are these super yummy apple crêpes with cinnamon.
They are sweet, juicy and have no limit when it comes to toppings. You can be as creative as you like. Are you a chocolate lover? A berry fan? Do you prefer homemade jams and spreads? Or do nut butters make your taste buds buzz? No matter what topping front you're at, these amazing and super easy apple crêpes with cinnamon are the sweetest weapon to feed your soul.
When it comes to crêpes, I prefer to follow the "less is more"-approach. That's also why I love classic French crêpes, which are basically made of only three ingredients (flour, eggs and milk). However, these crêpes come along much juicier and more flavorful because of the grated apple and some spices that I add.
For this recipe and almost any other I use glutenfree oat flour, which makes my crêpes also a great alternative for people who avoid gluten. However, you are free to experiment with other types of flour. In order for the crêpes to stay fluffy, I recommend flours at the lower end of the flour type number. The higher the number, the more nutrients are still contained, which is better for your health. I love using the whole grain flours for breads, but with pancakes, crêpes or cakes I would go for lighter flours or oat flour. I haven't tried many other non-grain flours so far, but would love to hear if you have!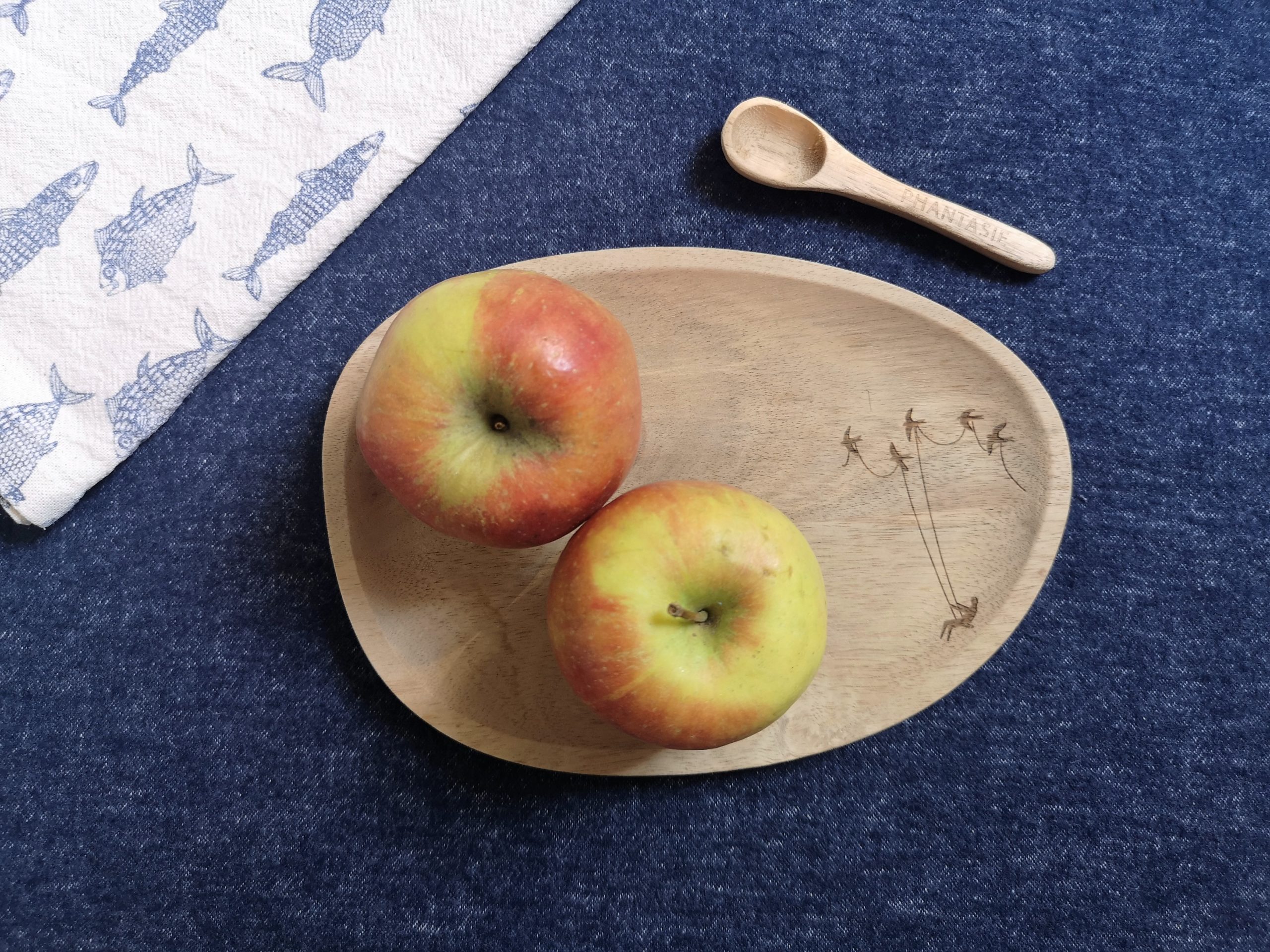 Without further ado, let's dive right into the recipe:
Ingredients:
2 eggs
400 ml plant based milk
200 g oat flour
2 peeled and grated apples
2 Tbs. (melted) coconut oil
½ tsp. cinnamon
½ tsp. cardamom
½ tsp. vanilla extract (optional)
2-3 Tbs. coconut oil or any other oil or butter to cook your crêpes in
Instructions:
Peel and grate the apples. In a large bowl, beat the eggs and combine with your choice of plant milk. Slowly add the flour and whisk until you get a smooth texture. Add the coconut oil, the grated apple and the spices and combine well.
Let the batter sit for around 20 minutes.
Heat the coconut oil or butter in a thin frying pan on medium heat and wait until it's hot. Pour a full ladle of the batter into the pan, so that it covers as much of the surface as possible. Let it cook until golden (this will take about two minutes), then flip the crêpe with a spatula. Cook the crêpe a little bit shorter on the other side.
Now it's time to top your crêpes with your desired toppings and dive deep into one of my favorite soul foods…