Laos is one of the countries that we were truly fascinated by. We love the fact that it appears rather undiscovered, detouring tourists to its neighboring coastal countries and away from landlocked Laos. This is probably its savior from mass tourism and metropolitan urbanization and therefore one more reason to fall in love with the "Land of a Million Elephants".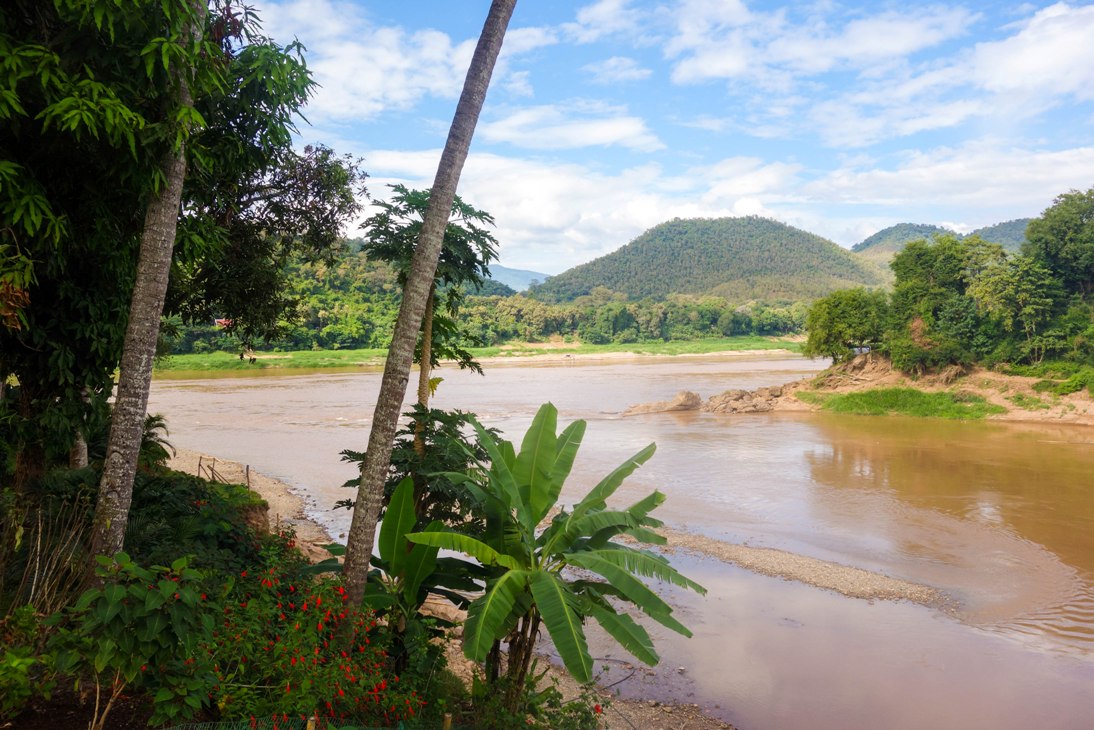 The mighty Mekong turns Laos into a lush green paradise for fertile soil and jungle forests with a wildlife variety that is most impressive. Despite having suffered from a tragic past and despite being the most bombed country in the world (visit the COPE site for more information), its people haven't lost any of their warmth and kind spirits. They are more modest and introverted than their neighbors in Vietnam and Cambodia, but none the less curious about visitors to their beautiful country.

Here we tried sticky rice for the first time and instantly fell for it. We also loved all the other delicacies such as papaya salad and laap (sometimes also spelled as larb – a spicy beef mint salad) that we found in traditional Lao restaurants or lovely night markets, where local food was served in cute little woven baskets and banana leaves. It was out of the question that we had to participate in a cooking class in gorgeous Luang Prabang. A rainy day came in handy to book a class with Bamboo Tree, where the head chef Linda introduced us to the abundant world of Lao food.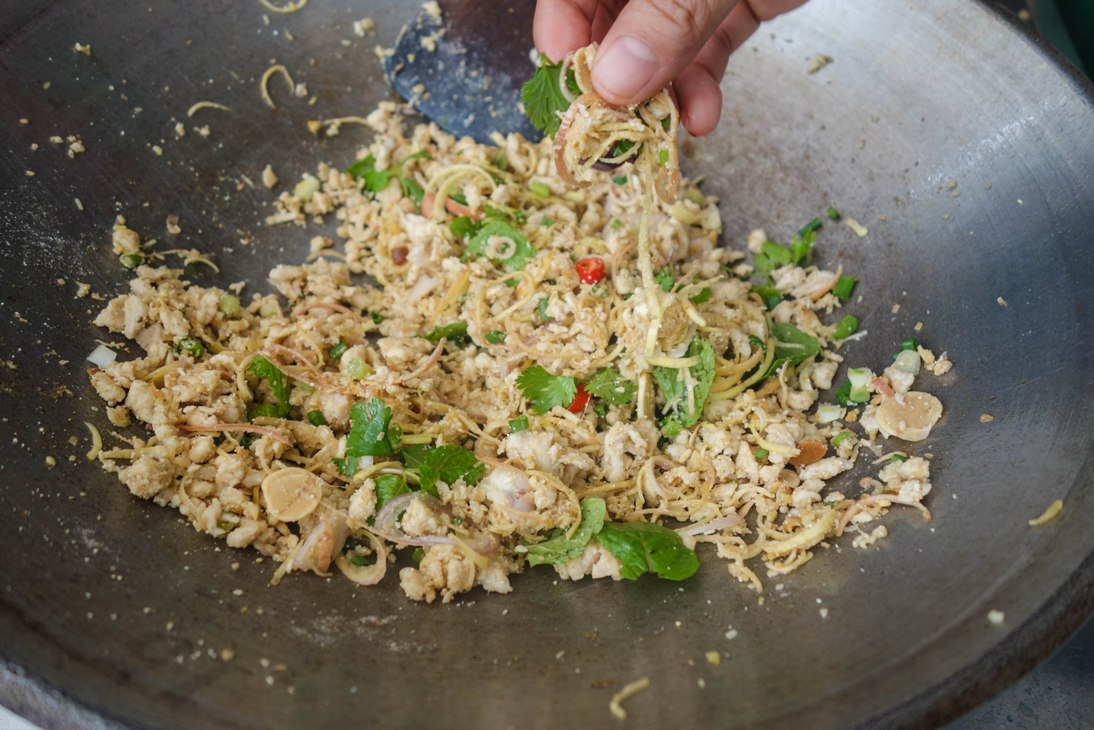 A small group of only five people made the experience a very intimate and authentic one. Before taking a stroll through the local Phosi market, we browsed Bamboo Tree's lovely cookbook and selected the dishes we wanted to cook: Fresh spring rolls, fried rice salad, minced pork in lemongrass, fish filets in banana leaves, minced chicken with banana flower, traditional red sticky rice and sweet red sticky rice with coconut and mango.

During our visit to the market we smelled, touched and tried the different spices, vegetables, herbs and fried crispy specialties, all while cleaving our way through a plethora of green and colorful vegetables, dead and still-live animals (we actually saw two dead squirrels on sale), countless sacks of rice and smells both delightful (think mint, ginger and rice) and less inviting (meat is generally not cooled, so expect your eyes to stumble from fish scales to raw pork liver to chicken feet).
After the ever adventurous market visit we headed back to the restaurant in the heart of Luang Prabang. We diligently chopped, sliced, peeled and mixed a variety of vegetables, spices and meat with professional large knives and great instructions from Linda. Lao cuisine requires more preparation than actual cooking after all, as most (if not to say all) dishes consist of a whole bunch of different herbs and spices that all need to be chopped and prepared. To give you an idea of what makes the dishes taste extraordinarily good I'll list some of the most commonly used ingredients: Ginger, galangal, lemongrass, garlic, Lao basil, chili, lime, tamarind, banana flower, kaffir lime, mint, papaya, mushrooms, fish sauce, coriander and many more.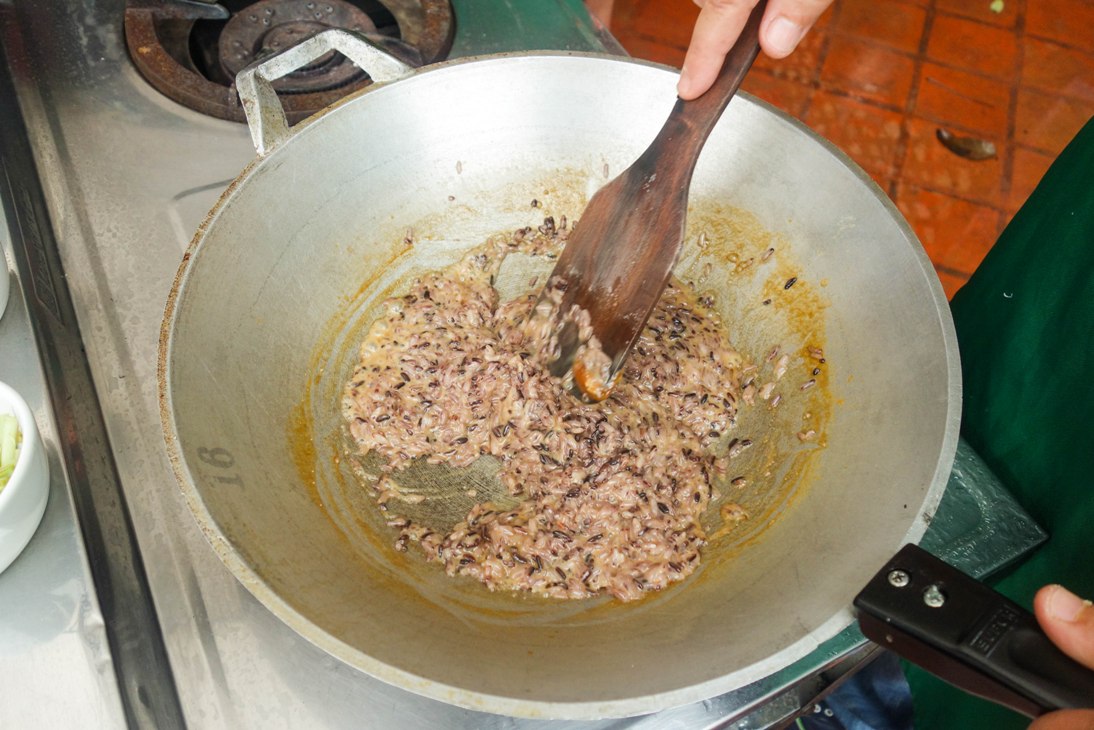 The holy food of Lao cuisine however is sticky rice. There are roughly ten different types of steamed rice but there are more than thirty types of sticky rice in Laos. And despite sounding easily available, we never had sticky rice in any of Laos' neighboring countries, which makes this staple food a unique Lao experience. There also exists a misconception about sticky rice, since it is carefully steamed in large raffia baskets, whereas the elsewhere popular steamed rice is actually cooked. Sticky rice is then served in smaller woven baskets and eaten with the fingers. This is why most Lao dishes are not liquid, so people can eat without making a whole mess on their plates.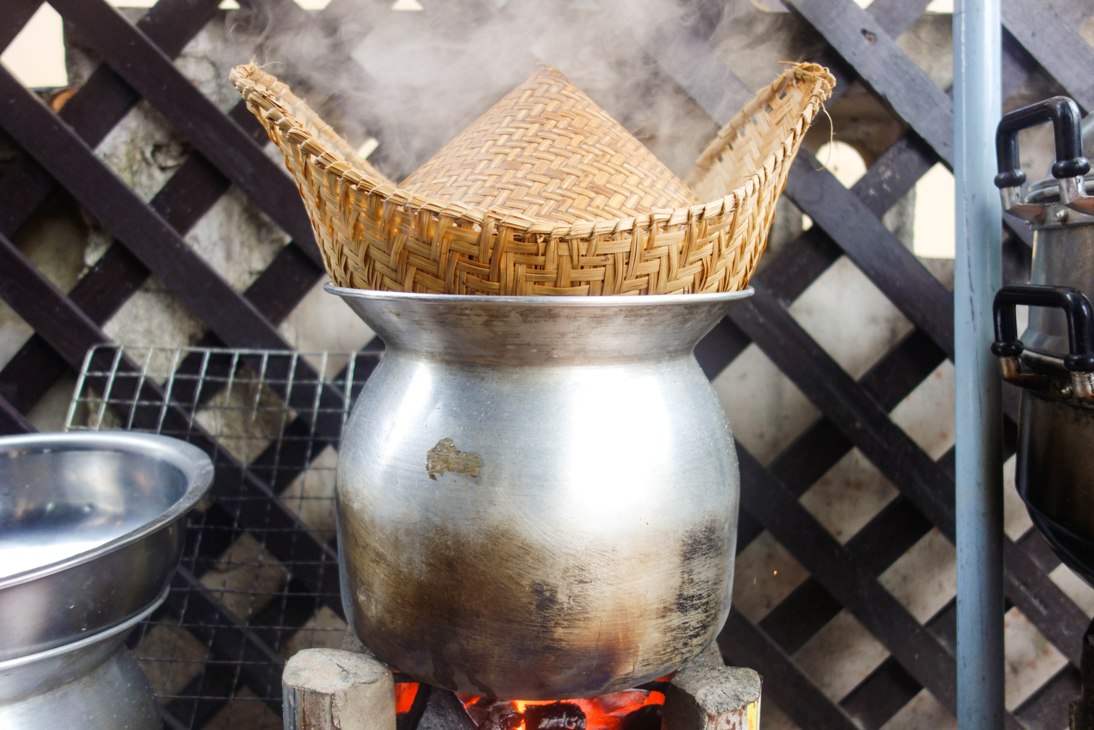 As for our plates – after this amazing feast they were completely empty, whereas our stomachs were completely full. It was the best food experience in Laos!
In case you are interested in cooking Lao food yourself, just let me know in the comments below and I'll be happy to to send you a copy of any of these beautiful recipes.