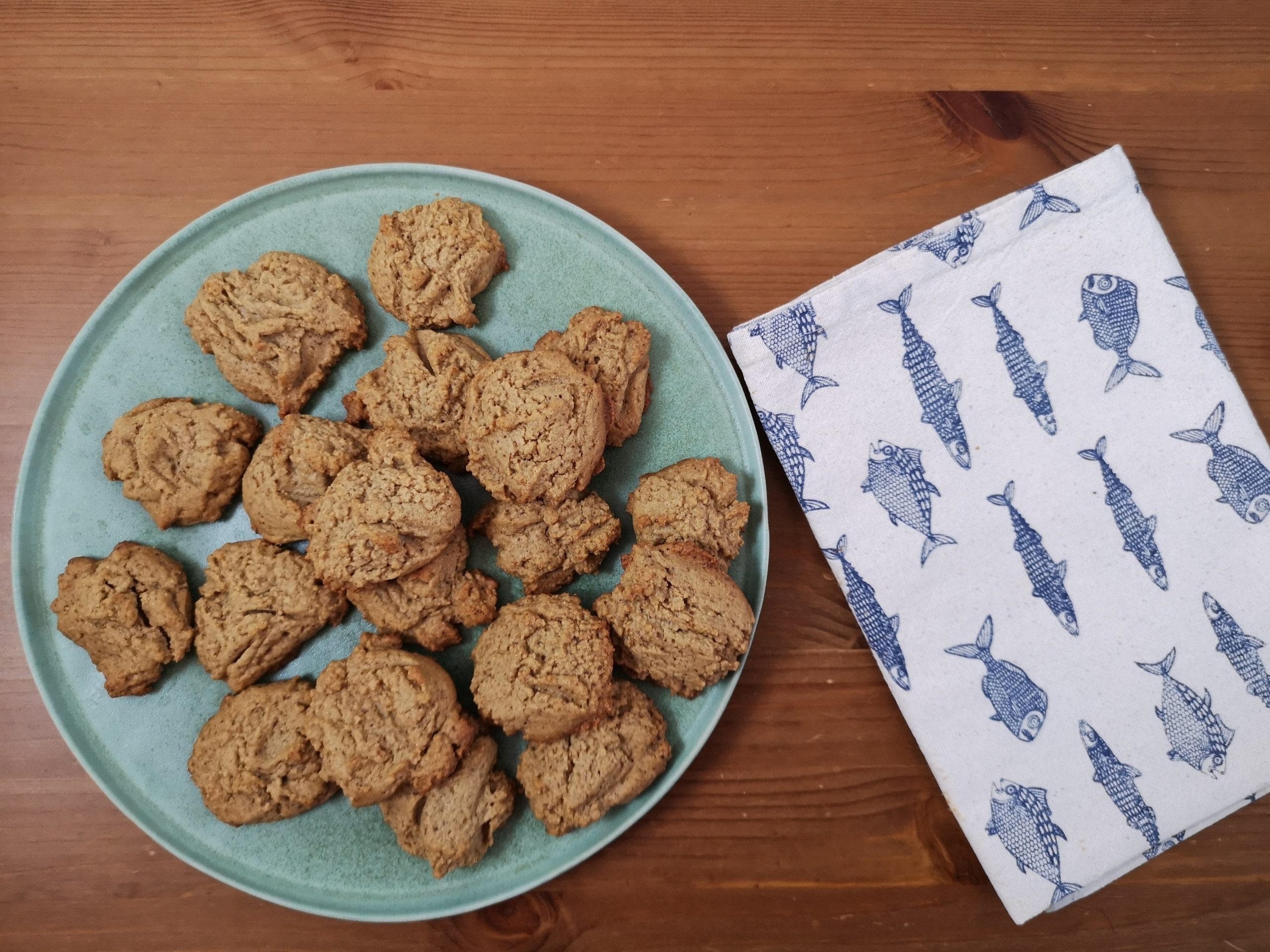 When it comes to baking I used to find it had to substitute classic baking ingredients such as wheat flour with glutenfree alternatives and get the same result taste-wise. These little chewy soft goodies however have turned my wheat-world upside down and ever since I have been able to enjoy their deliciousness without wasting another thought on gluten.
That being sad, these cookies are not the healthiest recipe on my blog, as they come with what makes sweets and desserts so yum: Sugar. Despite opting for "healthier" alternatives, such as coconut sugar or maple syrup, it would still be untrue to claim that this is a healthy dessert (such as my Raw Cacao Protein Balls). But it's soul food in its softest version and thanks to the peanut butter a great protein source, so I invite you to join me in making these totally addictive Glutenfree Peanut Butter Cookies.
Ingredients*:
(makes about 40 cookies)
150 grass-fed butter or vegan butter alternative
150 g coconut sugar
350 g peanut butter
1 egg
½ tsp. vanilla extract
½ tsp. sea salt
130 g glutenfree oat flour
* I use exceptionally organic ingredients, which I highly recommend if you want to get the best quality food and support the organic and sustainable food industry
Instructions:
Preheat the oven to 170°C.
Mix the butter and the sugar in a large bowl until you get a smooth texture. Add the peanut butter and mix further. Then add the egg, vanilla extract and sea salt and mix. At the end, add the oat flour and combine everything well.
Place tablespoon-large chunks on a baking tray lined with baking parchment and leave some space in-between, as the cookies will melt and spread.
Bake them for about 12-14 minutes if you want them to be soft and chewy. They will still look a little bit raw, but that's just the way they are supposed to be. If you bake them longer, the cookies will get firm and crisp.
Let them cool for a bit and enjoy them as long as they are there, because they will disappear quickly in everyone's mouth, I promise…
PS: If you want to save some cookies for a future occasion, simply freeze them after baking.