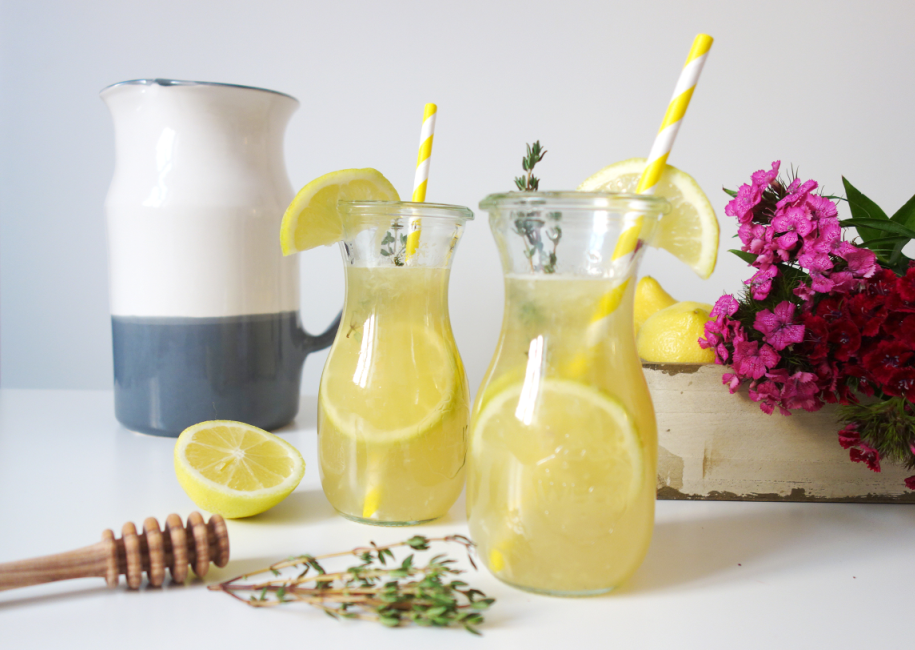 A thousand things are great about the summer: Walking barefoot, wearing sun glasses, eating ice cream and yes, enjoying a refreshing lemonade on a hot day! I have been craving a delicious thyme lemonade ever since I tried one in an ancient castle amid beautiful vineyards last summer. The combination of the minty flavor of thymes and the zesty taste of lemons is unusual, yet so familiar and absolutely delicious. I love this lemonade not only on hot days but on all days of the year.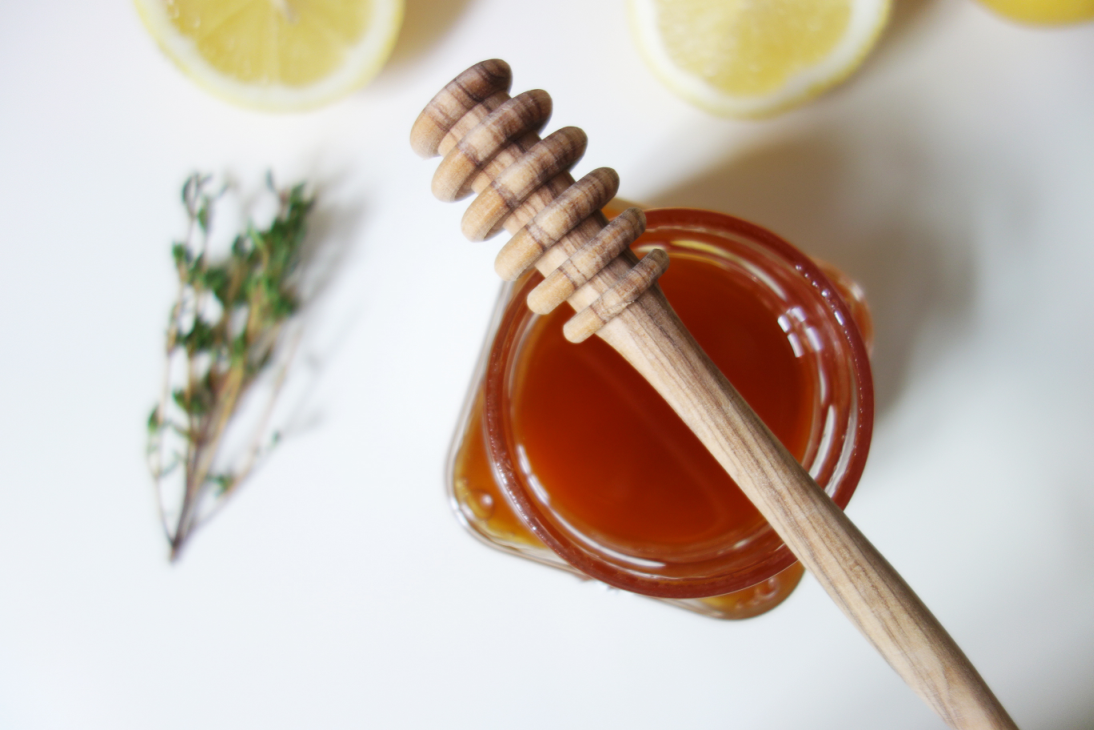 For the thyme lemonade you'll need to prepare a syrup upfront, which you can mix with freshly squeezed lemon juice and water.
Ingredients for two glasses of thyme lemonade: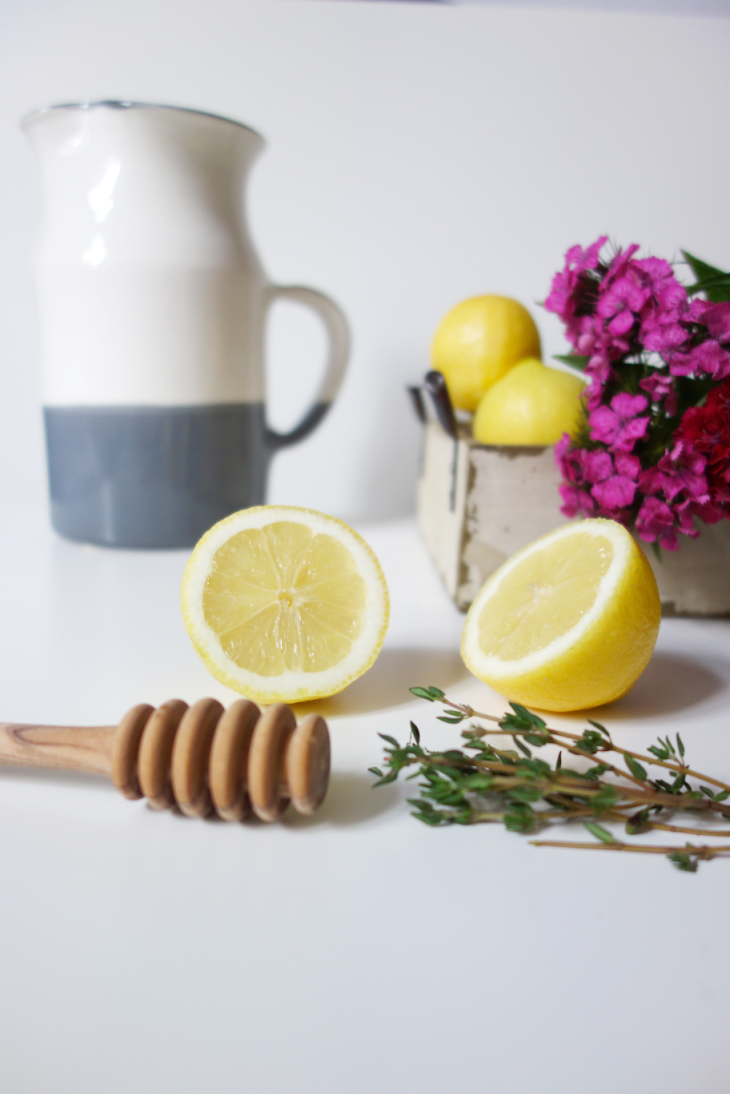 4 lemons
a few sprigs of thyme (leave some for decoration)
4 Tbs. honey
Start by making the thmye syrup. Leave a few thyme sprigs for decoration and place the remaining sprigs in a pot with the honey and 100 ml of water. Bring to a boil, then remove the pot from the heat and let it cool down to room temperature. Take out the thyme leaves.
In the meantime, squeeze the lemons and split the juice evenly on two glasses. Add the syrup to each glass, stir well and fill the glasses up with water. Garnish with the remaning thyme sprigs and a slice of lemon.
PS: The beautiful jug in the back is from Barefoot Living www.barefootliving.de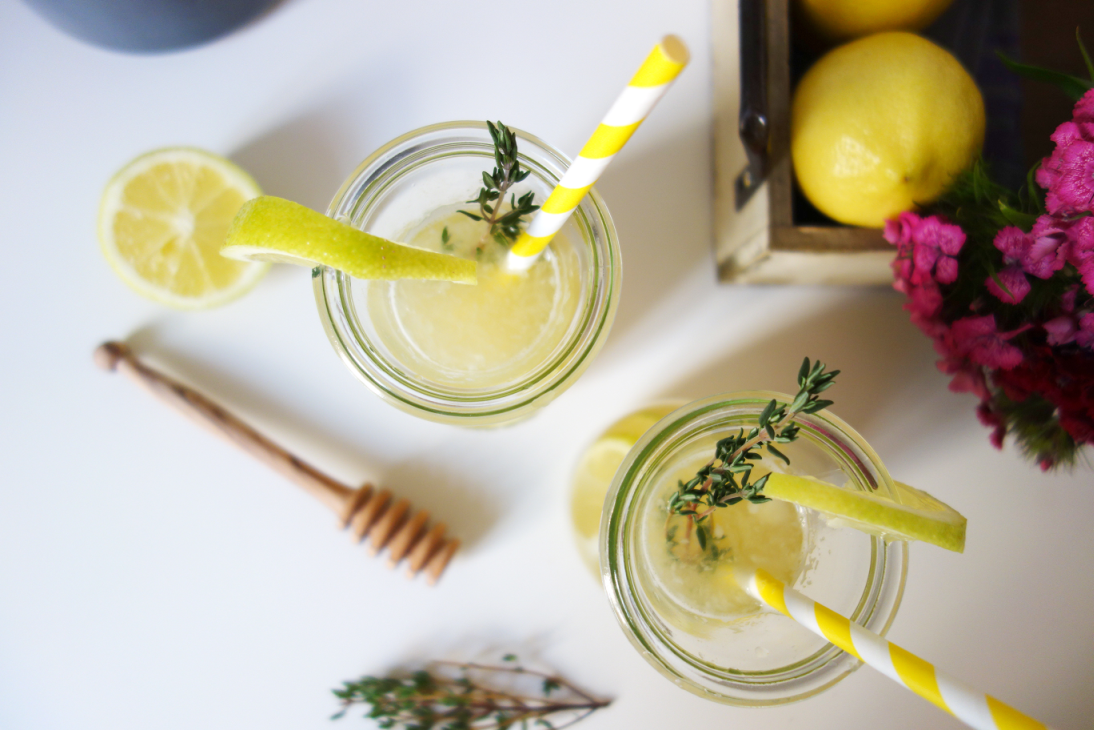 Merken
Merken