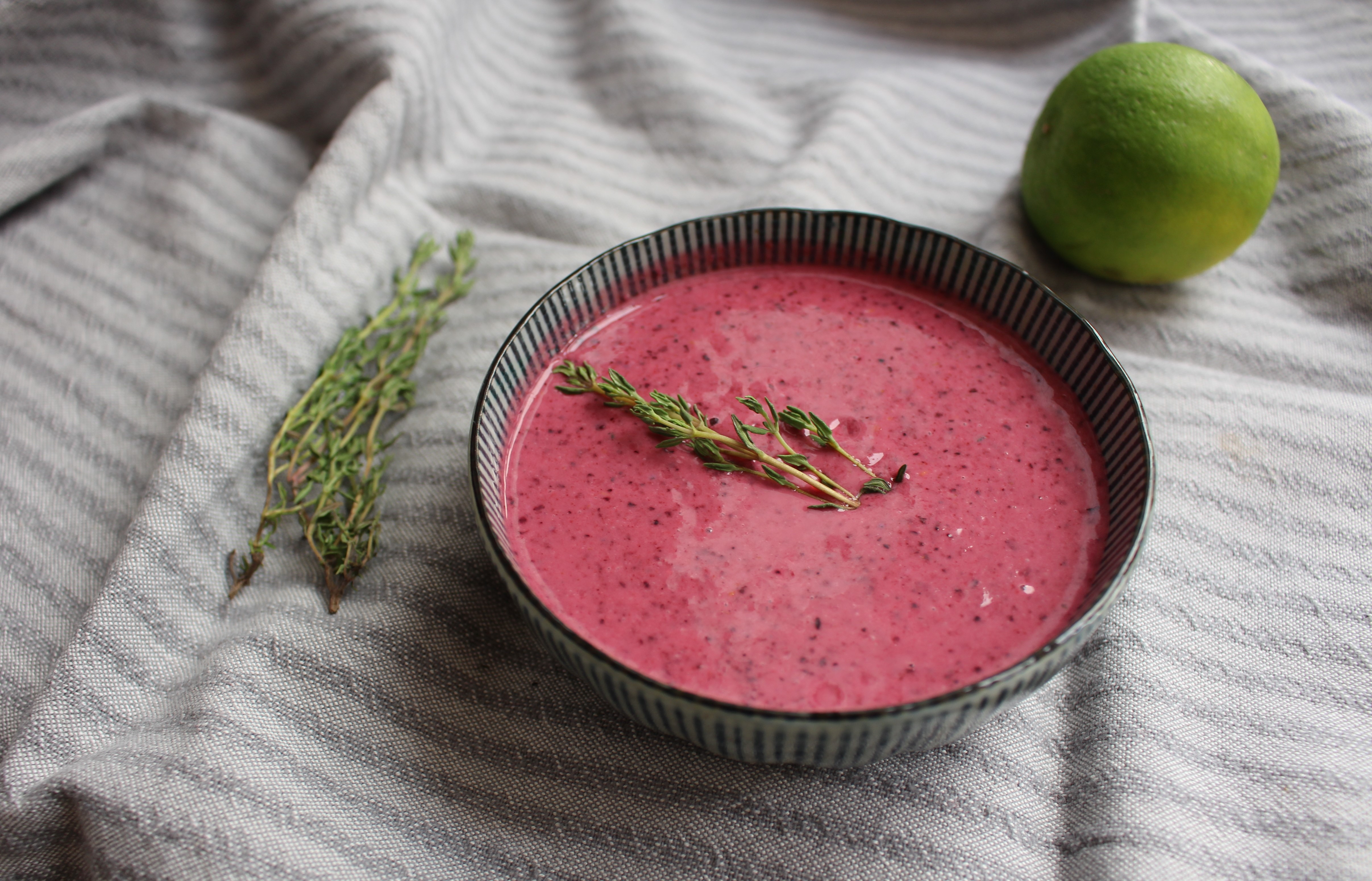 Imagine a hot summer day, juicy, bright red raspberries and some twigs of aromatic thyme. Now close your eyes to combine all of that into a delicious, yet nutrient-packed dessert. Can you imagine it? If not, here comes some help and a short instruction on how to whisk together a few simple ingredients to create a tasteful summer dessert, which still works in September, especially when summer is not keen on leaving us so soon.
As always, I would like to provide you with some health facts about today's ingredients. What makes raspberries and thyme so healthy?
The berry sweet summer treat is abundant in nutrients and minerals. It contains a lot of vitamin C (which our bodies need in especially high amounts once the flu season sets in), calcium and magnesium. Raspberries contain ellagic acid, which is one of the most important phytonutrients and a strong cancer opponent. Furthermore, raspberries are high in antioxidant properties, folic acid, iron and copper.
As for thyme, you may have come across thyme infused teas when you're suffering from a cold, especially a cough. This antimicrobial property derives from the essential oils in the twigs. Vitamin C and A are additional essential properties in thyme, both of which boost the immune system. But thyme can also help with many other health related problems: if you're suffering from high blood pressure or high cholesterol, thyme is a very good remedy.
Did you already know that thyme is one of the oldest herbal remedies in human history? Back in the Roman era, it has been used a lot as a medicinal healer and protector. Especially when it came to food poisoning or the prevention of it, thyme has proven to be a very helpful herb.
Clearly, both raspberries and thyme are highly precious foods that we have easy access to. Together with their healthy friends lime and honey, they make for a health-boosting treat. See for yourself…
Ingredients:
100 ml of oat milk or another nut milk
One handful of fresh or frozen raspberries
A few twigs of thyme
Juice of half a lime
1 Tbs. honey or maple syrup
Pluck the thyme twigs off the sprigs, then combine with all the ingredients in a blender. Blend until smooth and feel free to play with the consistency. Start with only a little bit of oat milk and work your way through the consistency until it appears smooth and creamy. Add some more milk if you like it runnier and enjoy this delicious, vitamin-packed summer dessert.