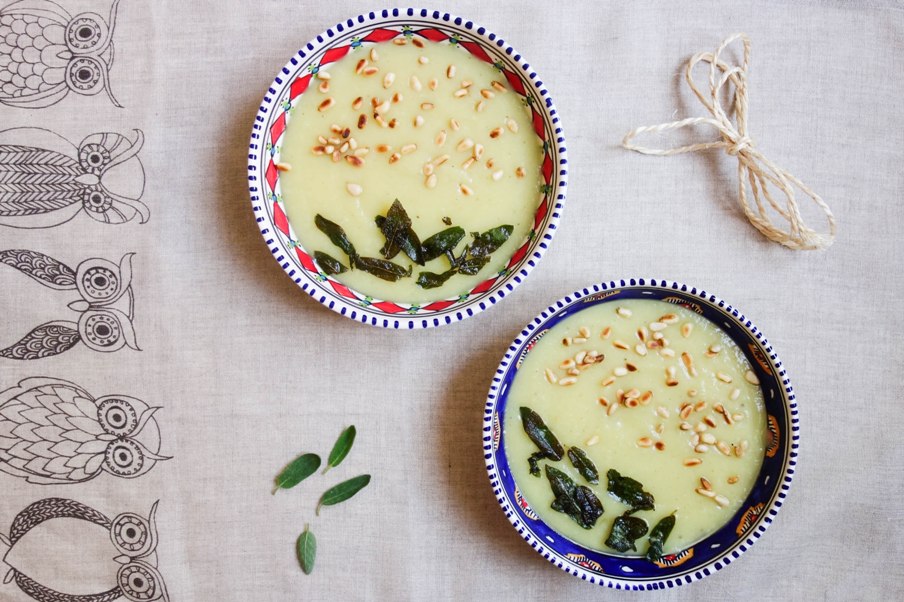 After a few weeks of taking a break from blogging I am back in the kitchen, preparing delightful, tasty and healthy foods I want to share with you guys. And since the temperatures in good cold Germany are well below zero I think it's nice to start with a comforting soup full of good ingredients that will warm you up from the inside during these freezing times.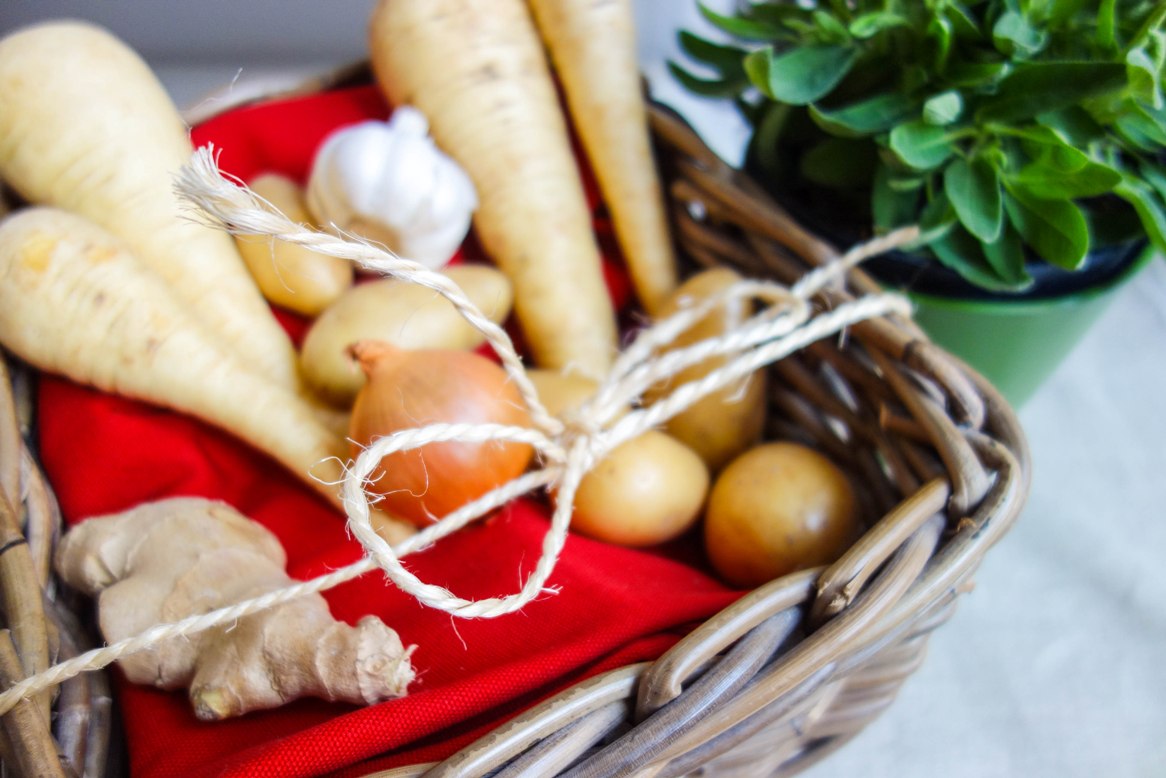 To be honest, I have never cooked parsnip before so it was the first time I tried this amazing super food in my own kitchen. As you can imagine, I didn't know much about it either so I started researching the most important facts about this delicious vegetable. One of the first things I came across was that this beautiful root vegetable is highly digestible, which is why it is often used for baby food. Parsnips were already famous in Roman times but with the appearance of the potato they were forgotten in many countries and have only recently been rediscovered as a delicious side dish vegetable. Parsnips are a winter vegetable and the cold temperatures only intensify their aroma, making them milder and sweeter. High in many vitamins, like B and C as well as in minerals like potassium and zinc, parsnips are a delicious health food, which should definitely turn up on our plates more often.
This soup is easy to make and thanks to the ginger and garlic it has healing properties especially when you're fighting off a cold.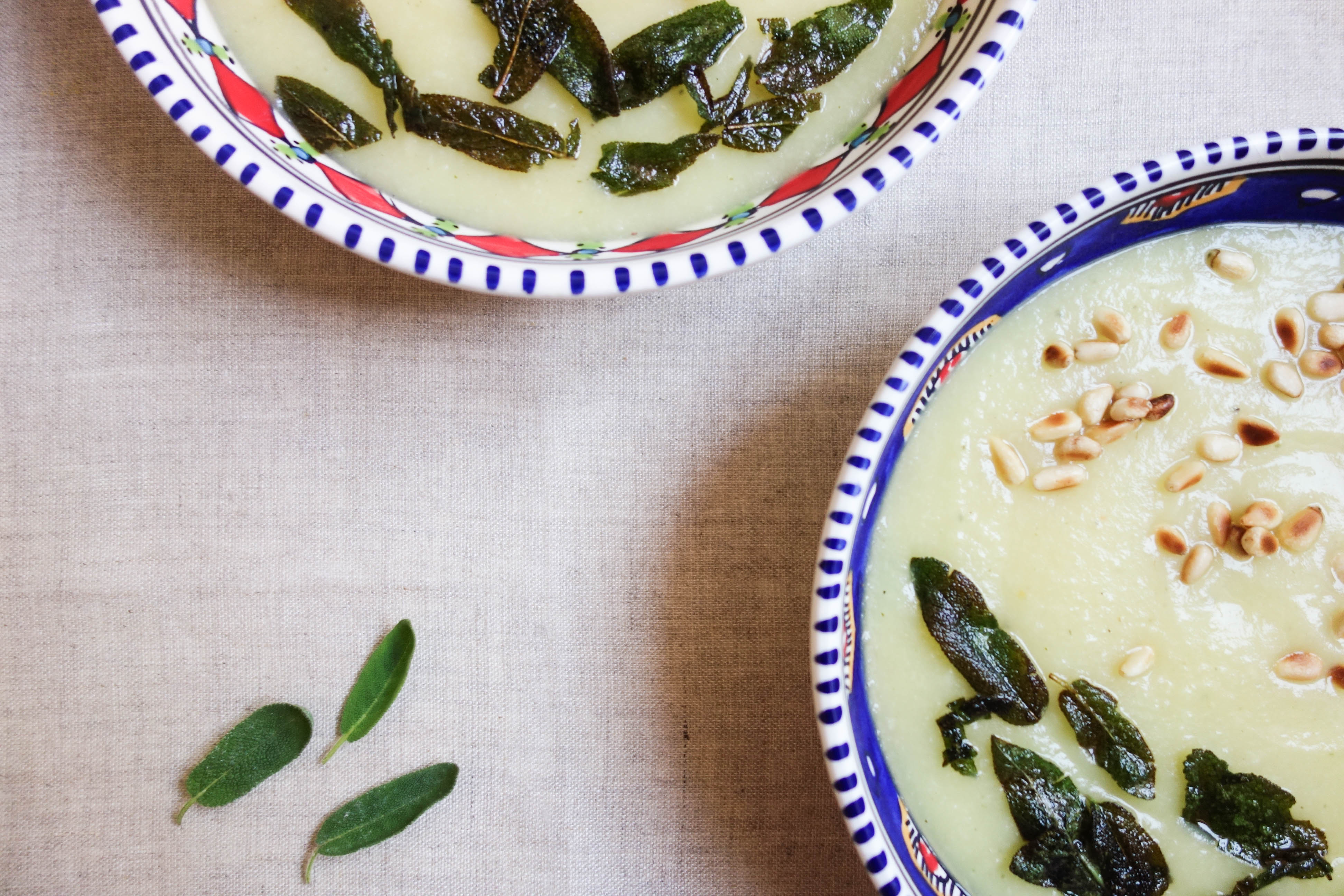 Ingredients for 4 portions:
400 g parsnips
300 g potatoes
1 onion
1 garlic clove
1 piece of ginger
1 Tbs. coconut oil
1 liter vegetable stock
25 g pine nuts
1 Tbs. butter
one handful of sage leaves
salt
pepper
Start by peeling all the vegetables and cutting them into small chunks. Melt the coconut oil in a large pot, then place the onions, garlic and ginger inside and gently roast them. After a few minutes, add the potatoes and parsnips and pour the vegetable stock over it all. Cook everything over medium to high heat for about ten to fifteen minutes. When the vegetables get softer, turn off the heat and blend the soup with an immersion blender. If it's too thick, simply add some water. Season with salt and pepper.
Just before the soup is ready to serve, gently roast the pine nuts in a small pan and set them aside. Use the same pan to melt the butter and roast the sage leaves. You have to be careful during this process, as the sage should be crispy but not burned.
Serve the soup with the sage and pine nuts on top and enjoy this delicious health booster plain or with some bread on the side.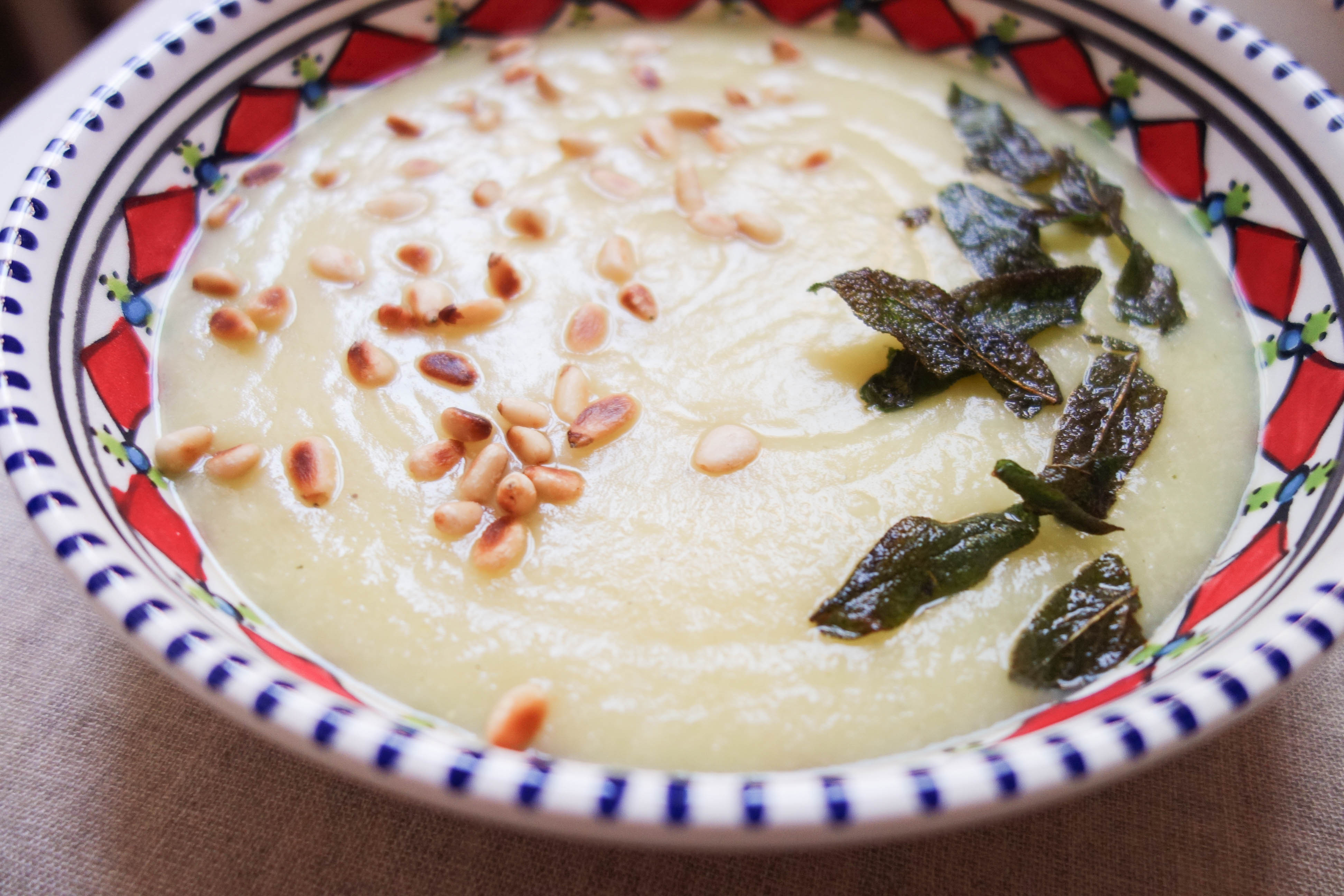 Merken
Merken
Merken