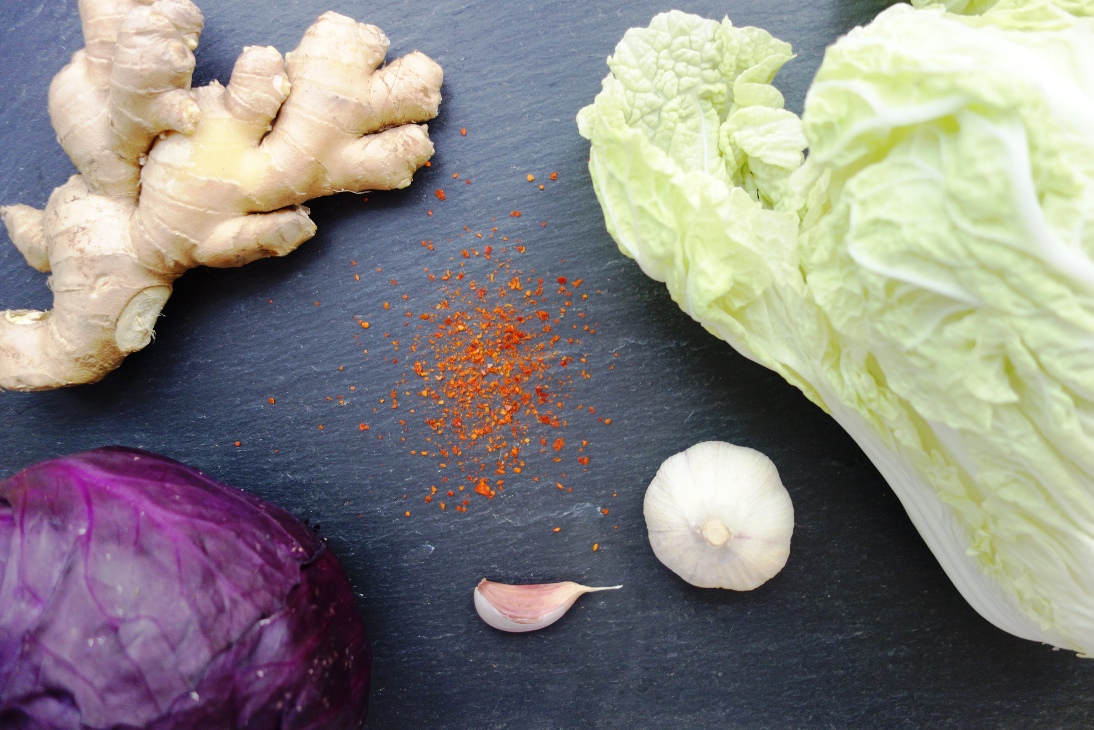 Gut health is all over the place right now and while some are waving it off as a "trend that will pass", others take our microbiom very seriously and are highly interested in optimizing their digestion. I believe it is here to stay and therefore I spend a lot of time reading articles and books about digestive issues and gut flora. Many friends and family members of mine are struggling with various digestive issues, such as bloating, gastritis and food sensitivities. Since talking about these symptoms is socially sensitive I am sure a lot more people are dealing with these issues but prefer to keep it to themselves. Frankly, it's no wonder that we increasingly suffer from poor gut health, given our modern busy lifestyle, bad eating habits and questionable ingredients in our meals.
So, is there something we can do about improving our gut health and not completely changing our lifestyle at once? Yes, there is! If you feel a bit overwhelmed by the large amount of health tips all around you (which I can totally understand), start with one step at a time. I want to bring you closer to achieving a healthier gut and I promise not to overload you with information so today I want to introduce you to one food that is highly beneficial for our digestion.
Let's dive into one of my favorite gut friends called kimchi! Originally from Korea, kimchi is fermented cabbage combined with different spices and pickled in a salt brine. The term kimchi refers to the Korean word "shimchae", which means salting of vegetables.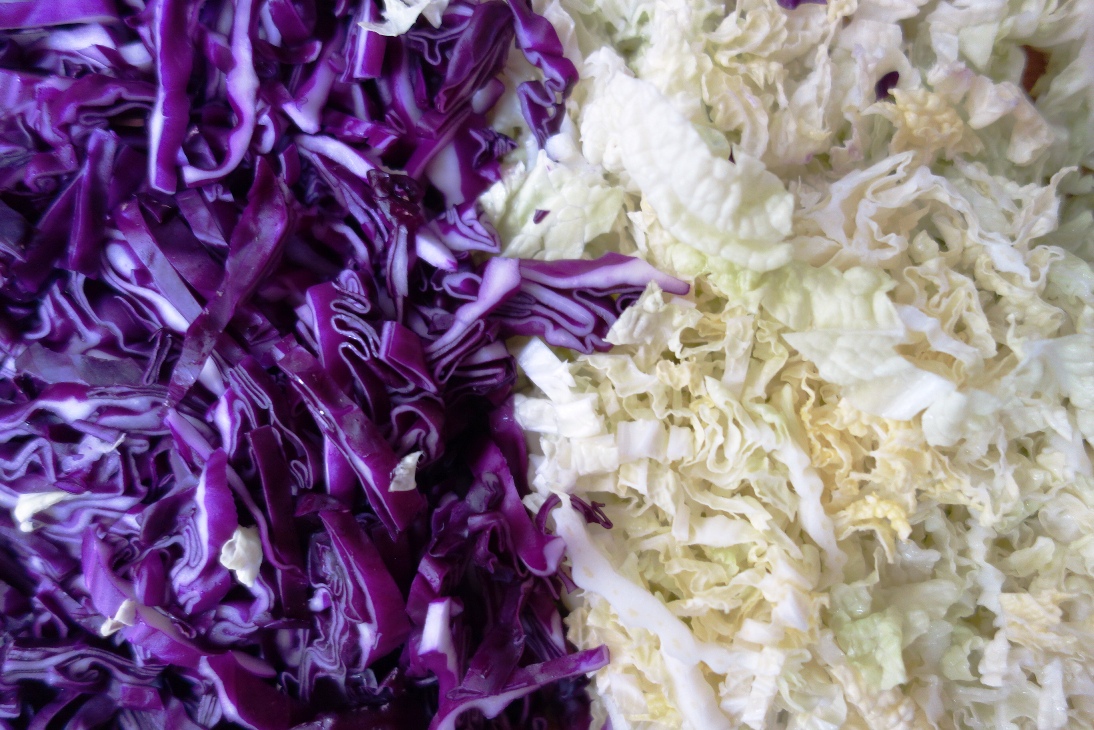 During the fermentation process, many good bacteria are being developed, such as Lactobaccilus, which keep our intestinal flora healthy. Kimchi has a high fiber content, it helps to prevent constipation and regulates healthy bowel movements. The traditional Korean food is a natural source of probiotics, which improve our overall digestion and help our body to heal the gut lining. Furthermore, kimchi contains a lot of different vitamins like A, B1, B2 and C. It has antioxidant properties, helps in fighting infections, has an anti-inflammatory effect and is even known for reducing the risk of cancer. That being said, it's no wonder that the inconspicuous cabbage can turn into a real superfood.
There are more than a hundred different ways for preparing kimchi, but the following recipe is very simple and yet so delicious. The smell of kimchi can be quite strong but once you get used to it, the sour flavor of kimchi is quite tasty. Please note that you can use any type of cabbage or radish. I simply love using red cabbage as it turns the kimchi into such a pretty purple color but feel free to experiment with white cabbage, Chinese cabbage and radish. You can even add carrots and onions to your kimchi.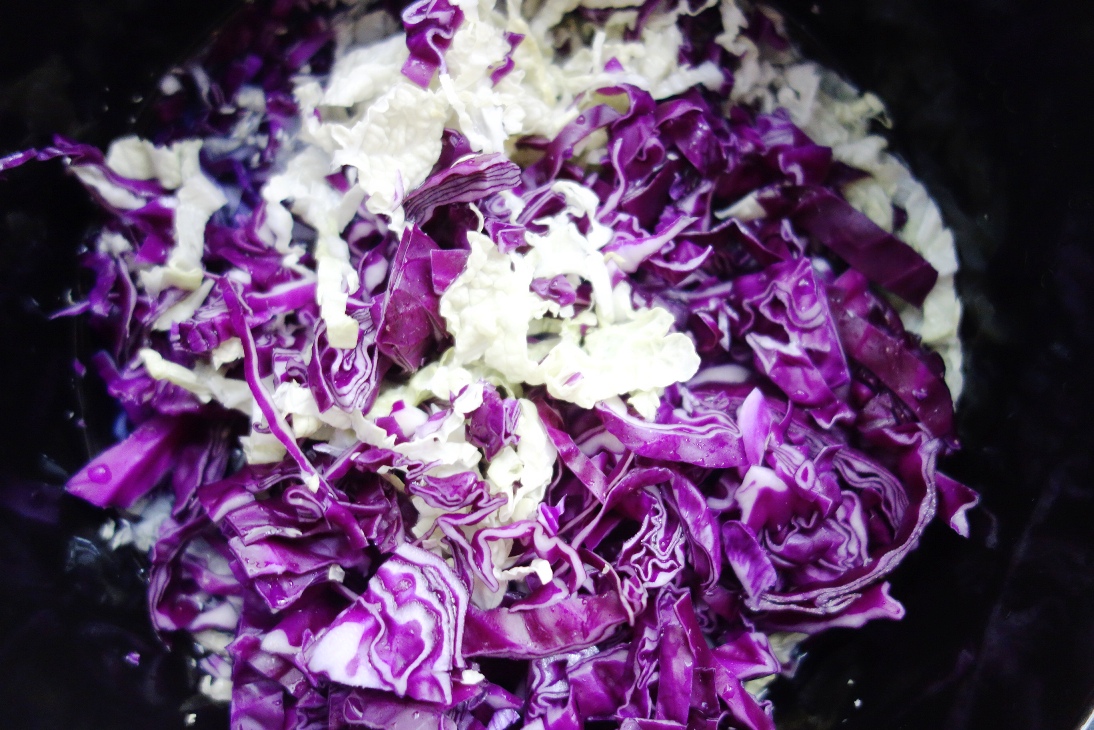 Ingredients for a 2-liter jar of kimchi
1 small red cabbage
1 small Chinese cabbage
3 cloves of garlic
1 piece of fresh ginger
chili flakes
2 tsp. sea salt
1 liter of water
Start by chopping the cabbage into bite-sized chunks. Then make the brine for the kimchi in a large bowl or a pot by adding salt to the water. Soak the cabbage in the brine and let it rest overnight.
The next day peel the garlic and ginger and squeeze both through a garlic press before combining them with the chili flakes. You can also put all the spices in a small food processor and mix them with a little bit of water to get a more homogenous paste. Now drain the cabbage but reserve the brine. Use both hands to massage the paste into the cabbage and add a bit of salt if needed. Make sure to cover all the cabbage with the spicy paste. Then place the cabbage in a sterilized glass jar (2 liters) and cover with the brine. The cabbage needs to be submerged under the brine so if that's not the case, simply add some more water along with some salt.
Your kimchi is now ready to be fermented. Cover the lid with a muslin cloth affixed with a rubber band or use a tight lid, which you need to open every day to let out the air. Leave the kimchi for about a week and try some every day until it's sour enough for your liking. Once your kimchi is fermented, store it in the fridge and enjoy this miraculous gut healer as a side dish or an appetizer.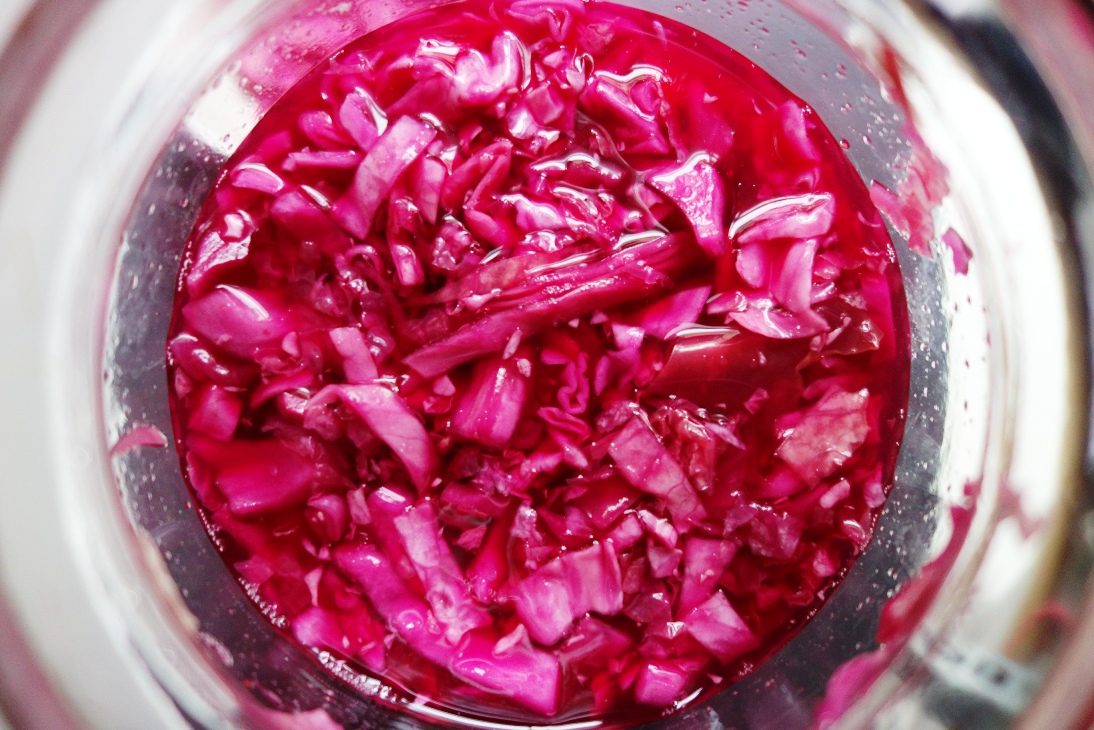 Merken
Merken
Merken