Have you ever wondered what's inside those breakfast cereals, granolas and muesli mixes on supermarket shelves? Even the organic versions contain a lot of sugar or sugar substitutes, which is why I always recommend to make your own granola. You really don't have to be a chef for this one, as it's a very simple method and you can actually throw in whatever type of grains, seeds, nuts and dried fruits you like. This recipe is actually from a dear friend, who made it when I last visited her in Italy. I had the granola with homemade kefir for breakfast, but it's extra delicious with some yoghurt and fresh fruit. I've slightly changed the recipe according to what I had in my kitchen but it turned out perfectly. If you want to avoid buying supermarket granola whose origins you are unable to track, then homemade granola is your best choice.
Ingredients for homemade granola:
1 Tbs. (raw) honey
1 Tbs. coconut oil
150 g rolled oats
150 g mixed oats (whole wheat, rye, etc.)
100 g sesame seeds
2 Tbs. sunflower seeds
2 Tbs. linseeds
2 Tbs. chia seeds
2 Tbs. goji berries
1 tsp. cinnamon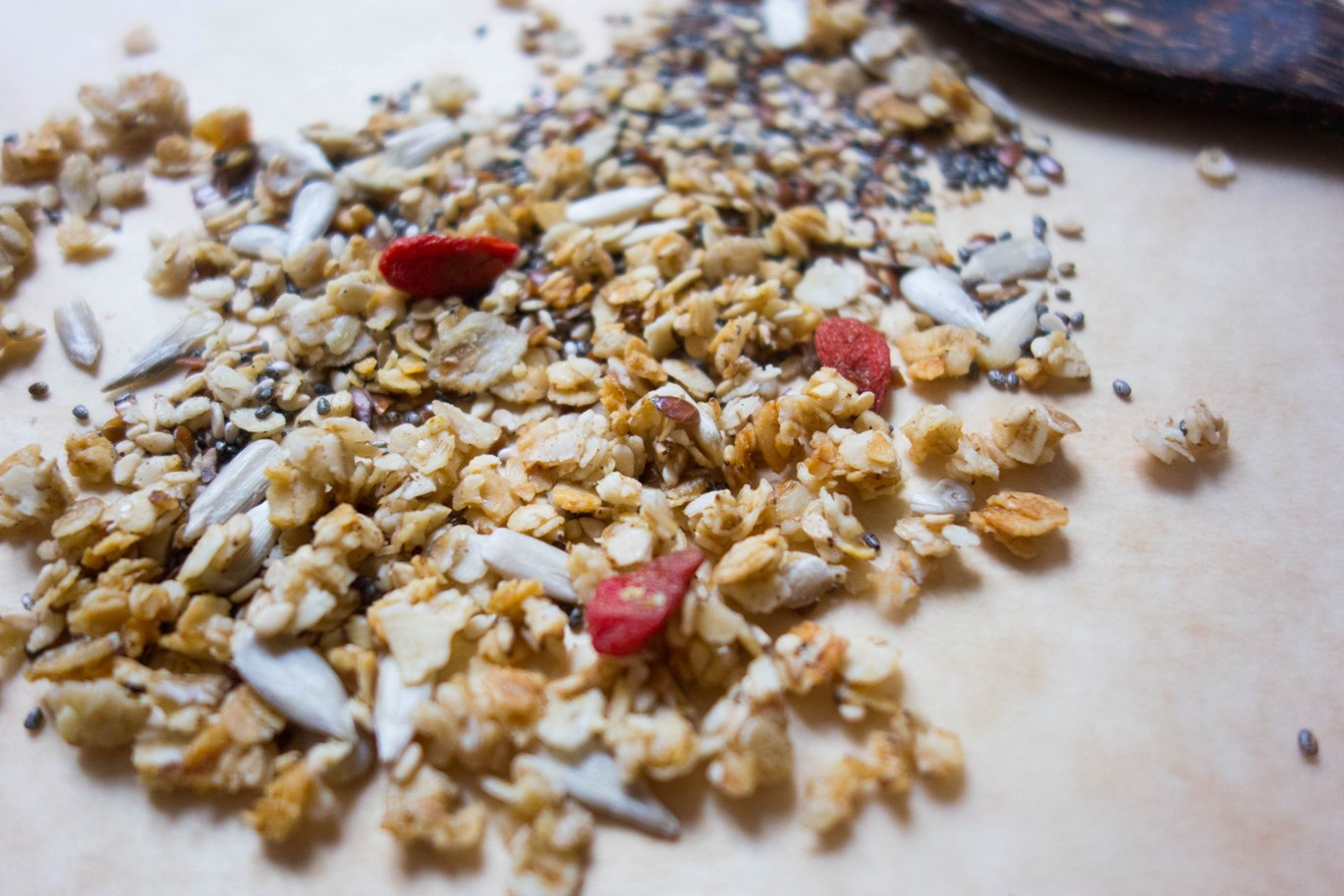 Preheat the oven to 150°C. Lightly heat the raw honey and coconut oil in a small pan until melted and mix it with rolled oats, mixed oats and sesame seeds. Spread on a lined baking tray and lightly toast it in the oven for about 15 minutes. Then combine with the remaining ingredients and store in an dry container. Serve with natural yoghurt, kefir or milk and add some fresh fruit if you like.
You can also vary the granola with buckwheat, mixed grains, puffed amaranth, puffed quinoa, pepitas, coconut flakes, chopped hazelnuts or any other nuts. Be creative and discover what suits your taste buds most to get a healthy and delicious breakfast granola.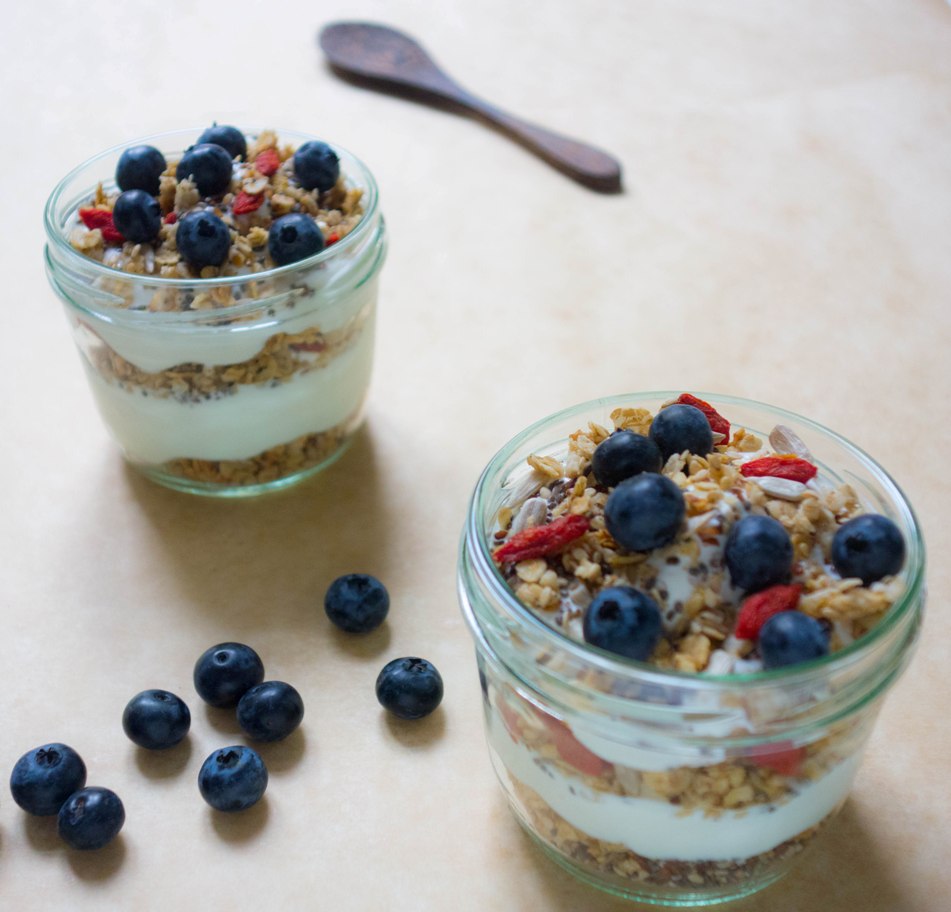 Merken
Merken
Merken
Merken
Merken