I have become a real juice addict within the past year. It's such a fantastic feeling when you watch all the healthy ingredients turn into a delicious and nutrient-dense drink.
While strolling through my favorite organic food store, I was inspired by all the fresh fruits and veggies, especially by the beautiful fennel. I have never tried raw fennel before, so I decided to just go for it and put it in my juicer.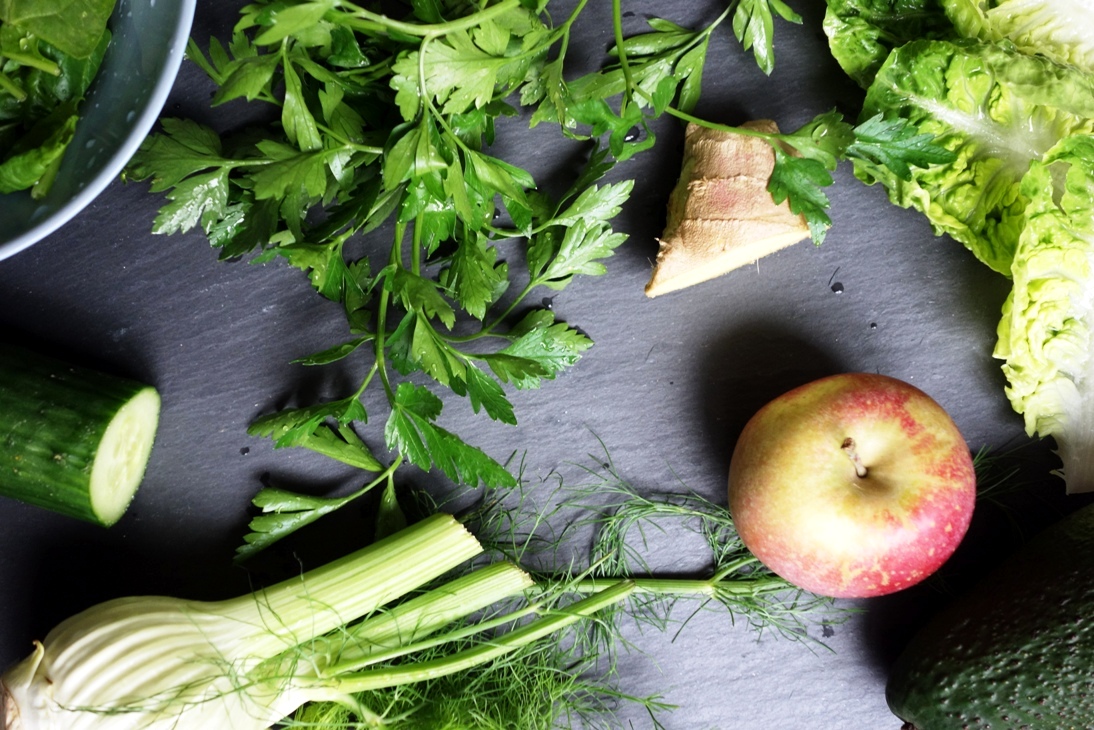 Fennel is commonly known to alleviate digestion problems and stomach pains. Especially babies and children are often fed with fennel tea, as they tend to suffer from bellyaches often. The reasons for these effects are phytonutrients, which promote antioxidant activities in our body and reduce inflammation. Because of these health benefits we should incorporate fennel more often into our diet. It also adds a fresh taste to juices and is a versatile vegetable when it comes to cooking delicious meals. Along with fennel, I bought spinach, parsley, ginger, cucumber, apples and romain lettuce. All of these make fora wonderful juice with many vitamins and micronutrients that instantly make you feel vibrant.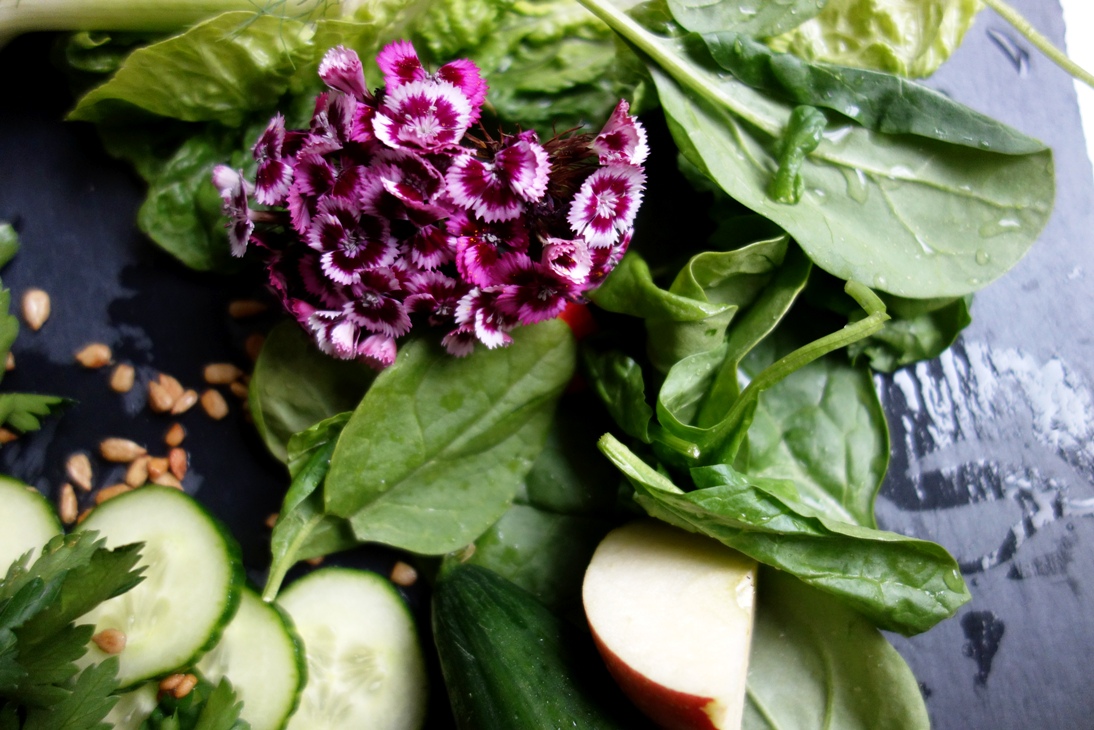 For two large glasses of juice you will need:
a handful of spinach leaves
a handful of parsley
a handful of romain lettuce
1 apple
½ cucumber
½ fennel
a little piece of ginger
Juice all the ingredients and enjoy this fresh and healthy green juice with fennel.