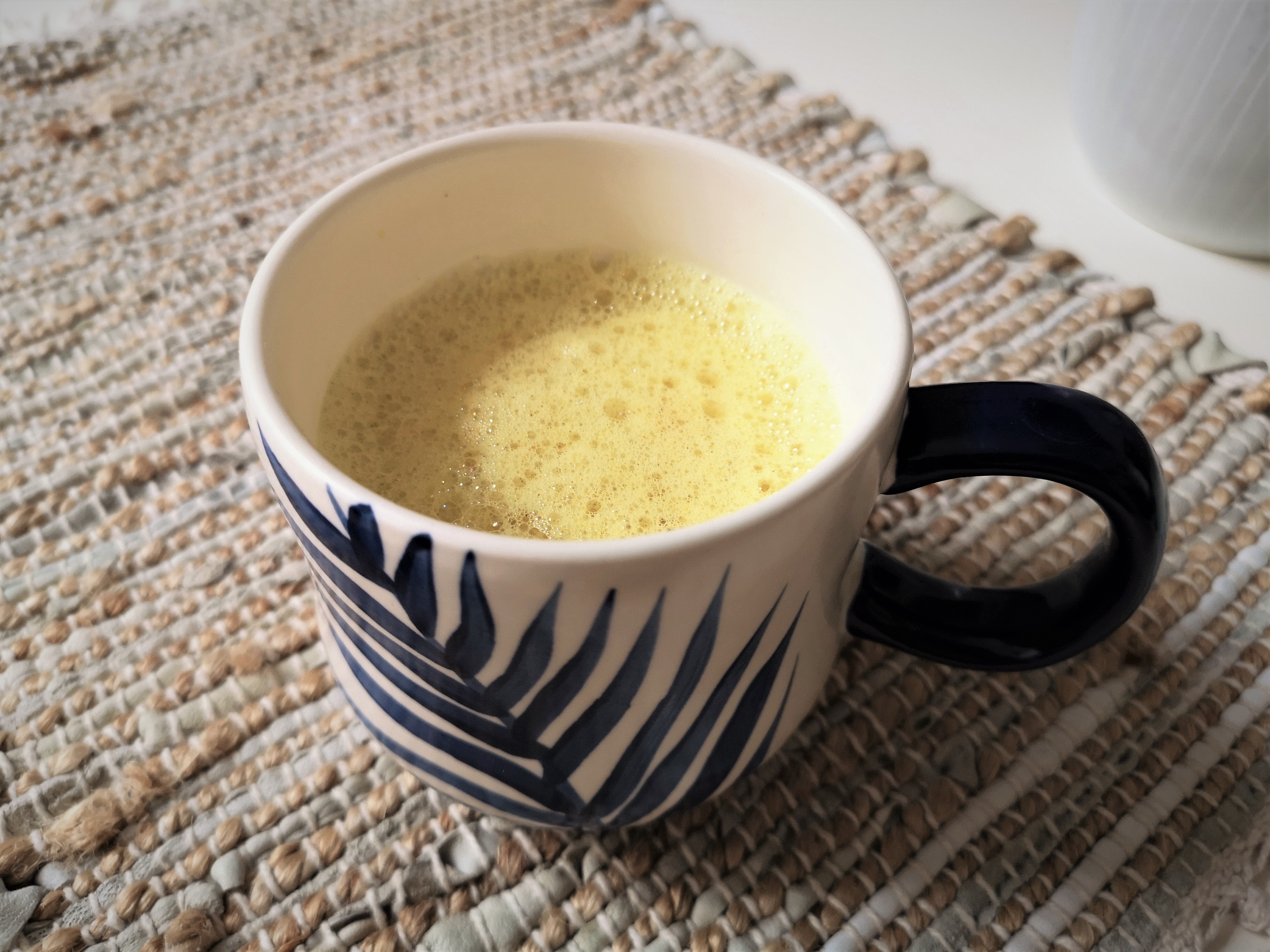 Lately, turmeric has been all over the place and I would like to keep it up and introduce you to one of my favorite recipes for this fabulous root. It's a great coffee or tea alternative, easy to prepare and it offers a whole variety of health benefits. Furthermore, it's creamy, smoothie and deliciously spicy.
Since ancient times, turmeric has been used to cure a wide variety of diseases and health problems. As a part of the ginger family, it is highly anti-inflammatory thanks to its main component curcumin. An essential health benefit of turmeric is its antibiotic property, since it is able to inhibit the growth of certain fungi and bacteria. Last but not least, this long-standing staple spice often used in Indian and Asian recipes can be used as a detox herb. It helps increase bile flow and is thus considered a great liver cleanser, which is instrumental in detoxifying.
As a medicine, turmeric is used in preventing and treating diverse illnesses, including brain and heart diseases, cancer, Alzheimer, arthritis and depression.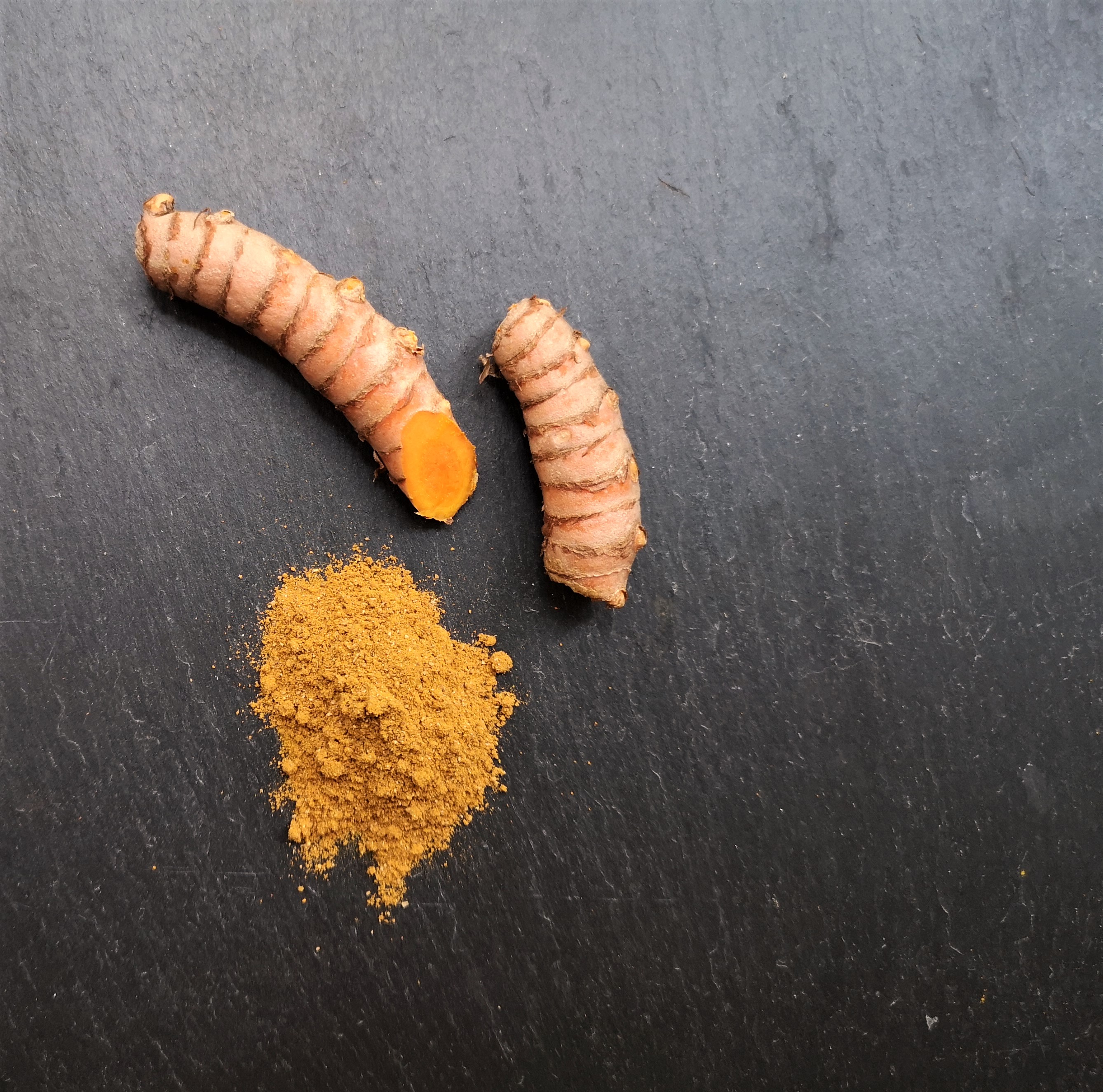 Oftentimes we tend to use only "a pinch of" or "a touch of" strong spices such as turmeric in fear of changing a recipe or creating too intense of a taste in meals. Most dishes will tolerate a much higher amount though, turning your meals into delicious spice explosions and making them taste really good. In India and Southeast Asia for example, people use much greater amounts of all kinds of spices in their meals and who doesn't love either Indian curry or a Pad Thai? Therefore, I encourage you to not be shy when using healthy spices such as turmeric or ginger in your kitchen.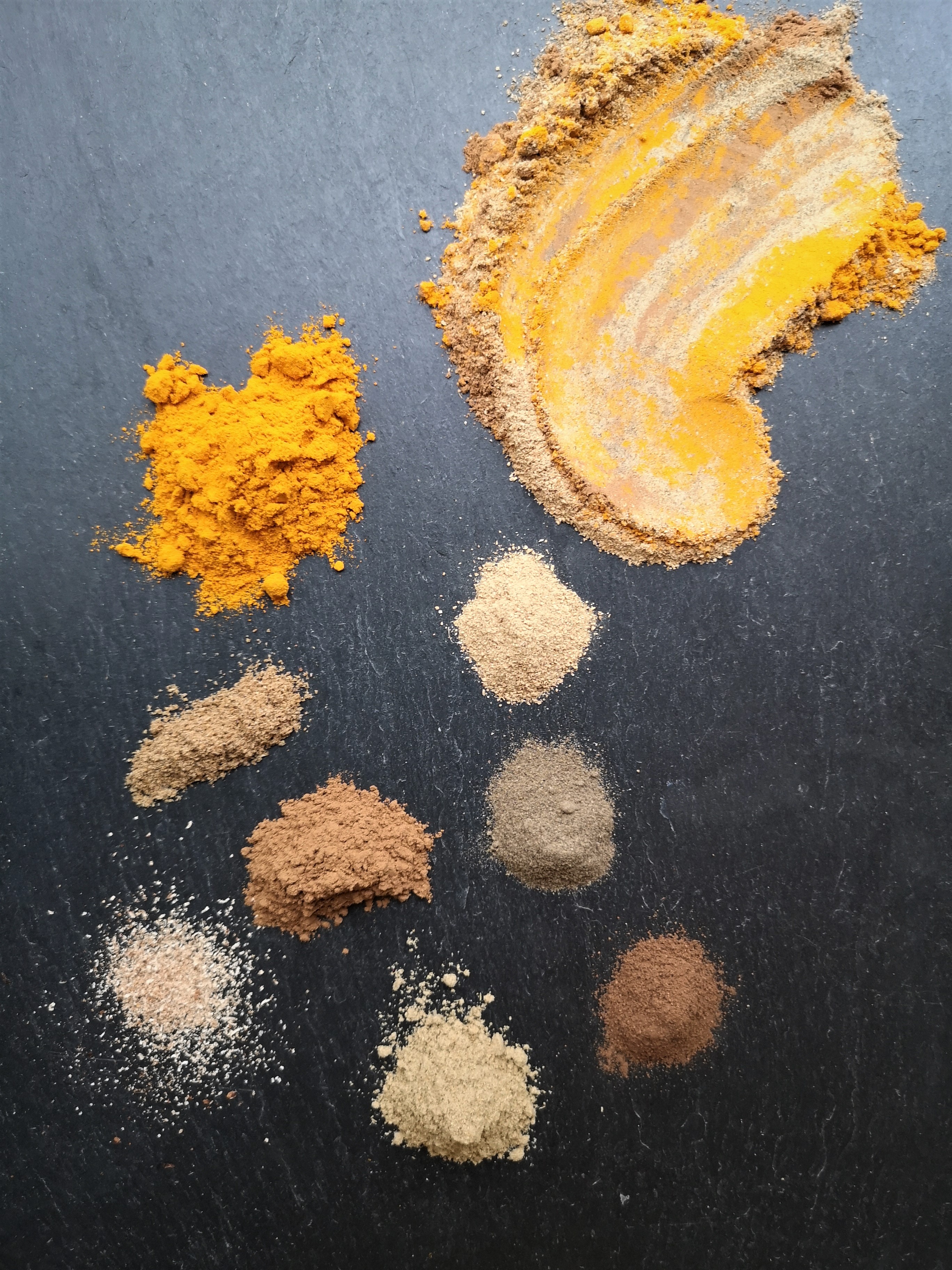 So, without further ado, let's get on to the Golden Turmeric Latte recipe.
The spices:
100 g ground turmeric
35 g ground ginger
20 g ground cinnamon
10 g black pepper
10 g ground cardamom
10 g ground cloves
10 g ground coriander
5 g ground nutmeg
Adding black pepper to the spice mix is really important, as it enables your body to absorb the turmeric much better.
Usually I tend to prepare a whole jar of this spice mix in advance, which makes it easy to whip up a golden latte every other day.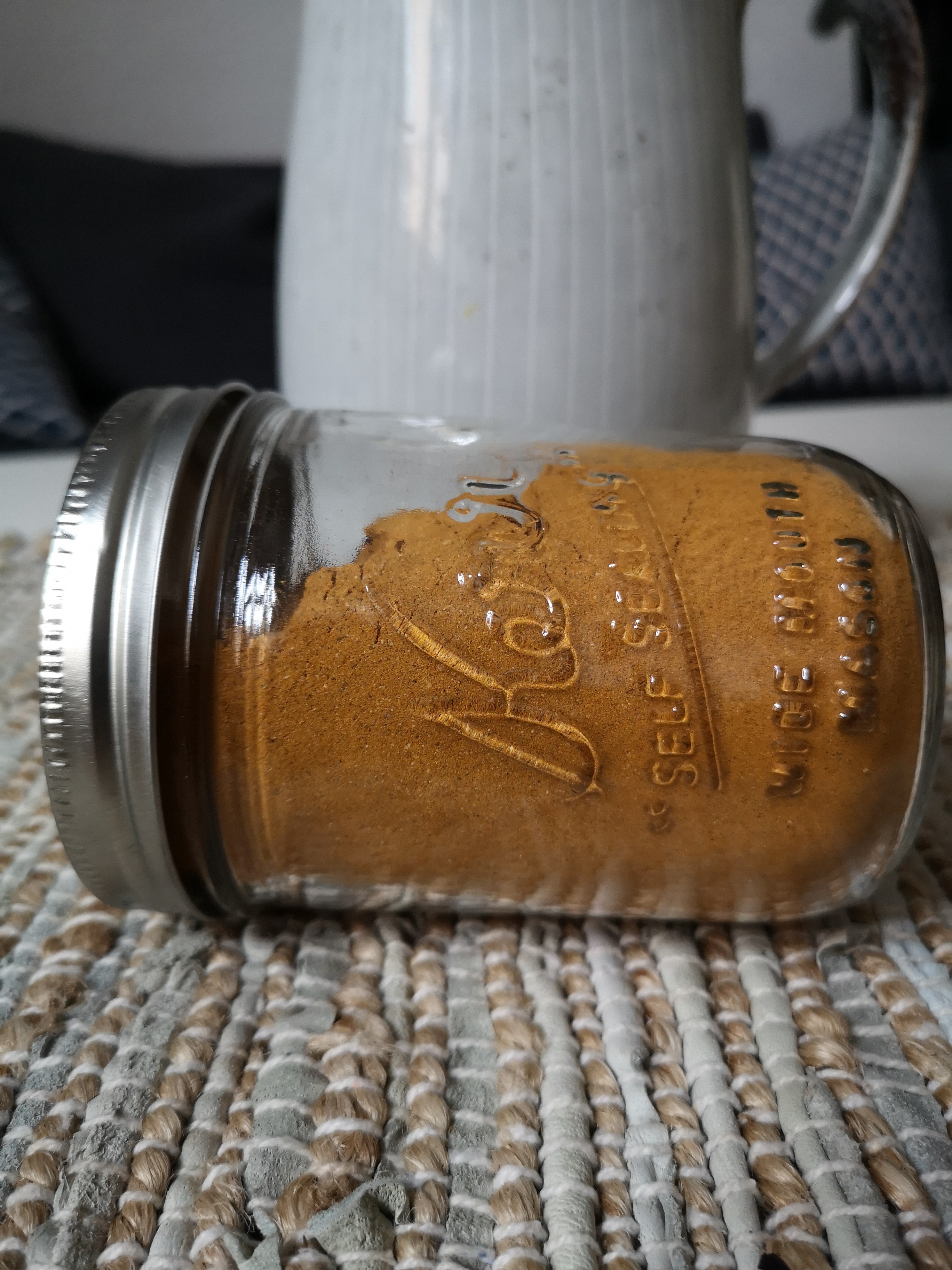 Combine all the spices in a bowl and transfer to a glass jar, where the mix will last up to six months.
For one latte use:
1 teaspoon of the spice mix
250 ml or 1 cup of milk of your choice (I use oat milk, but any other type either plant-based or not is good)
1 teaspoon of honey or maple syrup
optional: 1 teaspoon of coconut oil
Place the milk in a pot and cook it on medium heat. Add the spices, the honey or maple syrup and the coconut oil if you wish and enjoy this creamy and frothy Golden Turmeric Latte.