If you happen to be a sweet tooth like me then you will love this delicious chocolate banana smoothie recipe. It's full of goodness and chocolaty taste. You can use it as a post workout drink as the bananas will replenish your carb reserves and thus fuel your training effect. They also contain a lot of potassium, which is good for your cells, your heart and your overall recovery. To keep my protein intake balanced, I add some protein powder in the form of lean protein with no substitutes or artificial flavors. Pumpkin seed protein or hemp seed protein are great plant based protein sources. Another crucial ingredient for this delicious smoothie are oats. They contain high levels of omega 3 fatty acids, folate and potassium. Oats will make you satiated for longer because they are a slow absorbing carb source and have a high fiber content . As a real chocolate lover, I am a big fan of raw cacao, one of the most healthy versions of chocolate! To get an extra boost of antioxidants, I always add some raw cacao nibs to my smoothie. Consider raw cacao the magic ingredient in this smoothie because it will fulfill your desire for a sweet treat in a healthy and delicious way!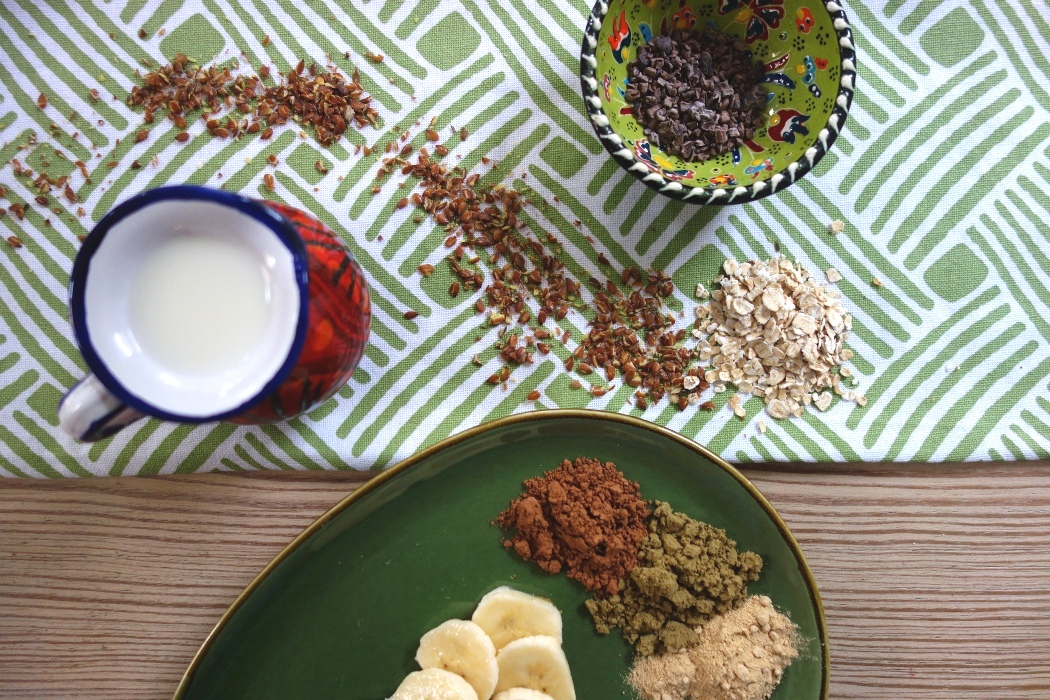 Ingredients for one serving of the Creamy Chocolate Banana Smoothie:
1 small banana
200 ml milk (or milk substitute)
1 tsp. hemp seed protein powder
1 tsp. oats
1 tsp. raw cacao
1 tsp. raw cacao nibs
1 tsp. maca powder
Place all the ingredients in a blender and blend until they reach your preferred level of creaminess.