In India and other Eastern cultures, lassi is a common drink made from water or milk mixed with yoghurt. It is often served with spicy meals when salted or as a dessert when sweetened. Known to the Vedic cultures for centuries, lassi has been introduced to European people many years later and they have most likely made acquaintance with the tasty drink at an Indian restaurant. Today, we can also buy lassi in supermarkets, but sadly, those drinks are often enriched with lots of sugar and artificial flavors instead of real fruit.
If you are looking for a better alternative, here comes a great recipe to make your own Coco Lime Lassi with fresh lime juice. Exotic coconut milk, zesty lime juice, natural sweeteners and nutritious spices turn this traditional drink into the perfect summer refreshment.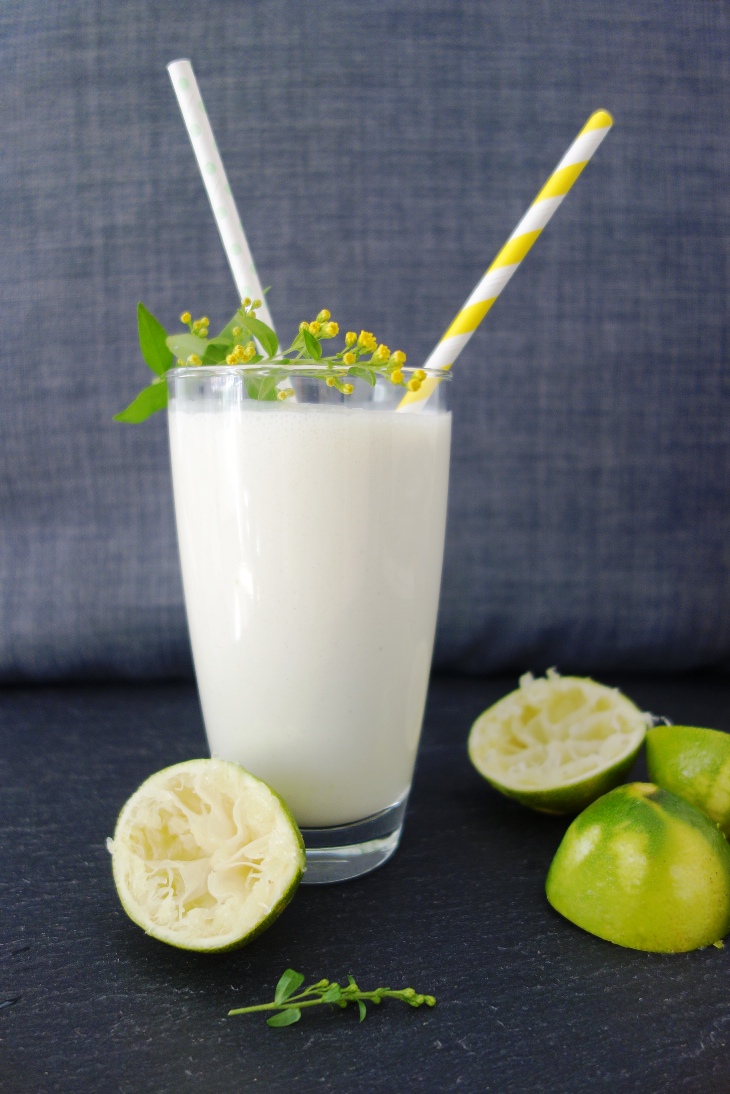 Ingredients for two servings of Coco Lime Lassi:
250 ml coconut milk
200 g natural yoghurt
juice of one lime
1 Tbs. honey or maple syrup
1/2 tsp. ginger powder
1/2 tsp. cardamom
1/2 tsp. cinnamon
5 ice cubes
Before opening the coconut milk can, shake well in order to create a homogenous milk. Then place all the ingredients in a blender and blend until smooth. The Coco Lime Lassi will have some bubbles, but you can just stir them away. Enjoy your easy and delicious summer lassi!
Merken
Merken
Merken