Every season has its own glamour, but in my view summer has it all! Not only do we enjoy wearing lighter shoes and beautiful dresses, but we feel an overall improvement of health during the summer months. Sunlight, for example, is the natural source of vitamin D, which is essential for our immune system and helps in fighting many diseases, from infections to cancer and chronic inflammations. Furthermore, in summer we simply spend more time outdoors, which allows for a more intense exposure to the nature and its precious inhabitants – the healthy soil based bacteria! We feel an overall mood improvement, we feel vibrant and vigorous.
Now, what has all the rave about summer to do with a chilled parsley soup? I'll tell you: In summer, many people feel like they can't eat too heavy meals, especially on really hot days. I, for instance, crave lighter meals, like salads, fish, fruits or just some snacks rather than a hearty stew and calorie rich cakes. Therefore, I have created this delicious summer soup made with fresh parsley and cucumber, both of which are amazing summer foods. Parsley is full of vitamin K, which is an strong calcium builder, but it has also anti-inflammatory properties and contains many antioxidants, including luteolin, which fights free radicals in the body. Cucumbers consist of 95% of water, which is great for our bodies, especially during the summer season, when we need to keep our bodies extra hydrated due to increased sweating. Furthermore, cucumbers are an excellent source of silica, which strengthens our tissues, thus leading to healthier joints.
This chilled parsley soup is an ideal way to enjoy a soup in the summer and benefit from the healing properties of its beautiful ingredients. It is also very quick to prepare, as you don't need to cook it but can simply throw all ingredients in a blender and enjoy this tasty summer meal in no time.
 Ingredients for two servings:
1 cucumber
1 bunch of parsley (leave some leaves for decoration)
1/2 bunch of chives
1/2 bunch of cilantro
2 spring onions
2 garlic cloves
250 ml coconut milk
200 g natural yoghurt
juice of 1 lime
1 Tbs. olive oil
Salt
Pepper
some olive oil for decoration
Place all ingredients in a blender and blend until smooth. Garnish with some parsley leaves and drizzle some olive oil on top for a pretty serving.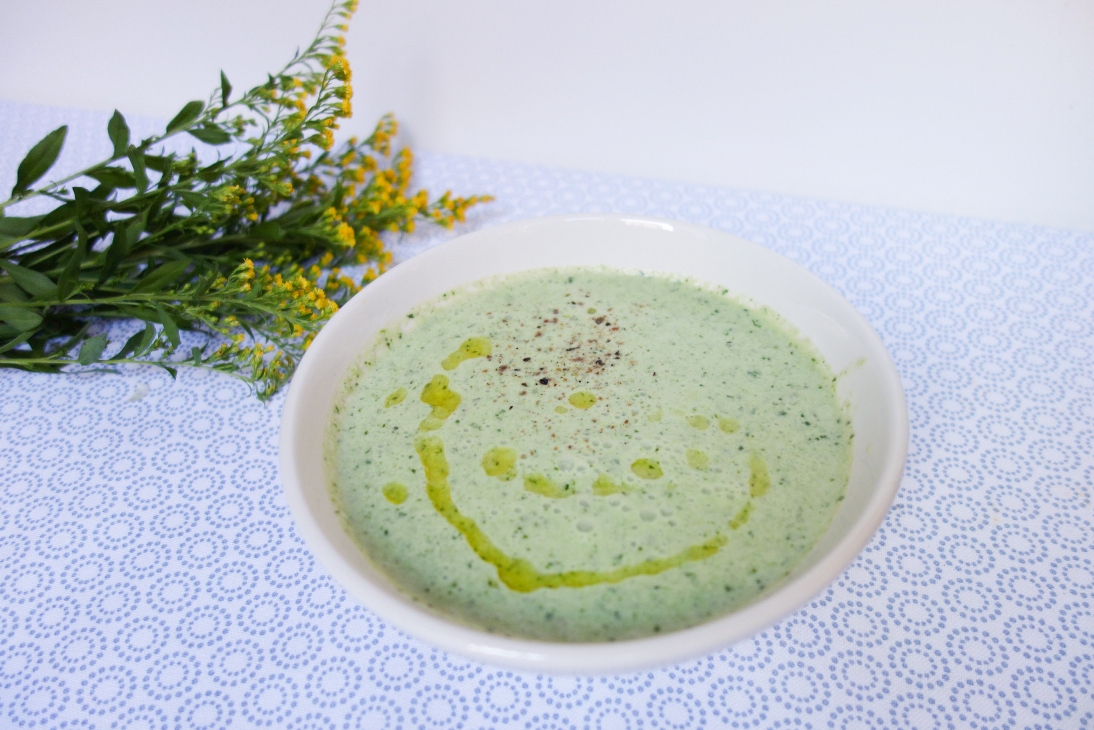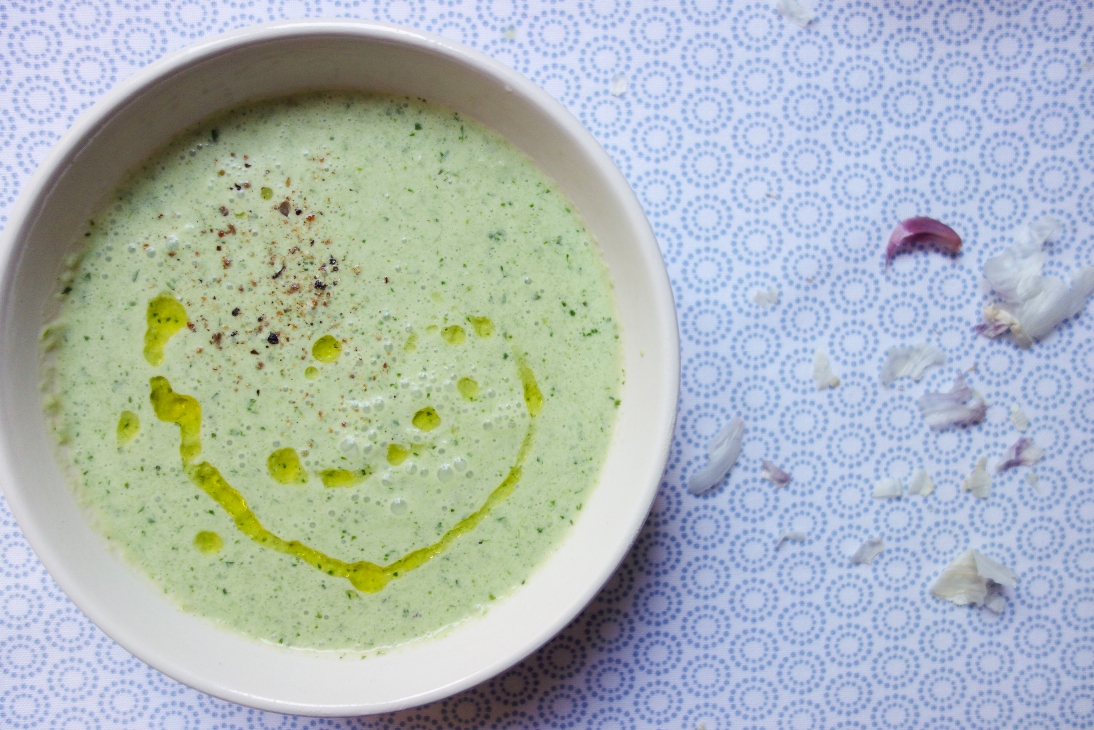 Merken
Merken
Merken